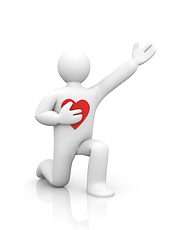 For many companies, brand loyalty is a considered a cornerstone of success. The modern loyalty program usually asks customers to do something in exchange for "something extra." We sign up for a discount card, join a rewards program, or apply for a brand-specific credit card and receive benefits that others do not (sale items, 2 for 1 deals, etc). This model is popular because it works! I myself have a retail store credit card and the rewards that accumulate make me want to shop there first before considering someplace else.
Recently, I've come to understand the importance of "traditional" or "relationship-based" loyalty and how that can translate to real rewards.
I'm from Japan. My parents live in the middle of Tokyo. After the earthquake in March, subsequent tsunami, and instability at the nuclear power plant at Fukushima, I was terrified. The reactors at Fukushima carried a significant portion of the nation's electrical load. With them offline, the Tokyo Electrical Power Company (TEPCO) had no choice but to institute rolling blackouts across eastern and southern Japan – including Tokyo.
Understandably, the enormity of devastation coupled with rolling blackouts created a great deal of anxiety among Japanese. In Tokyo, people hit the larger retail stores hard –stocking up on food, water, and other necessities. There were long lines outside grocery stores and all the shelves were empty. My reaction was to immediately freak out and call my parents to see how I could help (if I could at all).
But, when I called my parents, my mom calmly told me not to worry about anything. Although there are many big stores where she lives, she has always shopped at a very small, local store that is just a few minutes from her house. They basically only sell rice, toilet paper, and other bare necessities. Nothing fancy. I've often wondered why my mom always goes to this store. I considered it to be over-priced and with little variety. But my mom always told me that it's good to support the local stores and she really likes the owners. They've developed a relationship.
It turned out that her loyalty served her well. When the rush came, the store-owners made the decision to reserve rice and toilet paper (basically the two most important commodities during this horrible time) for their most loyal customers only. They told my mom that they were "not selling rice and TP to any ichi-gen san 一見さん(which literally means "Mr. One Look (and never return)"). Although she's been paying a pricey fee all this time, the store recognized both her loyalty and friendship and rewarded her in a way that just can't compare to a 2 for 1 sale.
In the end, loyalty is definitely a two way street. For the brands, it gets their customers to return. For customers, it can potentially get them something extra. But in this case, I saw how my mom's loyalty had benefited her in unexpected ways. I'm sure that after this, she will have an even stronger emotional connection to the store and that her loyalty will never waver.
Posted by Tomoko Shimizu-Brennan. Tomoko is a data manager at CMB and has a new appreciation for what it means to be a loyal customer. She is also very thankful her family is safe and appreciates CMB's loyalty and support during this time.