If you missed it, popular blogger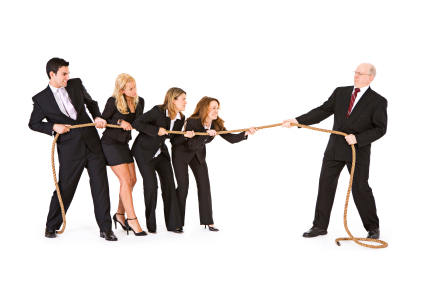 Peter Shankman caused quite the internet stir with "Why I Will Never, Ever Hire A 'Social Media Expert'". His rant, likely by design, ignited a passionate response from would-be fire victims. Their reaction received almost as much attention as Shankman's original post. After reading it, I have to admit, I felt a little like ranting too.
While Shankman's sensationalist tone definitely created a commotion (and all the traffic that comes with it), I wonder if he sacrificed his message in an extreme point of view? Once I sifted through the bluster, I realized that I agreed with much of what he had to say:
Marketers should ignore the hype and take a holistic, grounded view of how social media can contribute to their overall marketing goals
Be wary of "social media experts" who don't know anything about marketing and can't write
Gathering feedback and truly understanding your audience is essential – a stream of tweets without true engagement is meaningless
Where Shankman loses me is the idea that companies would not benefit from having a dedicated social media professional on staff. Social media covers a broad spectrum of applications and channels and these are constantly changing. If marketers are going to take a realistic perspective about social media, should they spend a disproportionate amount of time keeping updated on its evolution?
I advocate social media usage here at CMB but don't call myself an "expert" or "guru." I am active on the major platforms, read a lot, and try to keep up with important industry changes. I'm often told that I have a healthy perspective about the value of social media.
But here's the thing: to me, social media provides just another data point to be considered in the ideal multi-mode, integrated approach to market research. The idea that it will totally replace market research is not realistic. Instead, social media is simply another arrow in the market research quiver – one that's designed to gain a holistic view of your target audience.
Posted by Cathy Harrison. Cathy is a client services executive at CMB and has a passion for strategic market research, social media, and music. You can follow Cathy on Twitter at @virtualMR

Want to know more about social media's ROI? Our own Jon Giegengack will present at this year's IIR Measure Up Conference in Boston next week. Cathy will be in attendance on Monday. Feel free to say "hello!"