As a self-proclaimed technology geek, I was extremely excited when Apple finally announced the release of their new cloud service, iCloud, coming this fall. For those of you who are unfamiliar, iCloud is a free service that will allow users to easily store data online (more specifically –music files, photos, applications, email, contacts and calendars) and automatically sync multiple devices such as iPhones, iPods, iPads, and personal computers, including Windows PCs.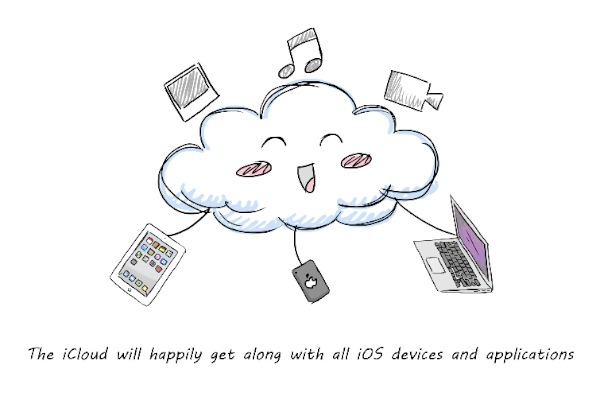 At first glance, this may seem like old news. In fact, our most recent consumer pulse study, conducted right before the iCloud announcement, showed that 70% of US adults had already heard about online storage services, and 11% already use them. As an early adopter (tech geek, remember?), I am part of that 11%: I use dropbox for storing and sharing files online and flickr for my high resolution photos.
So what makes this service different? Apple's iCloud service has some key advantages that—if work as advertised—have the potential to really make a difference in how I manage my media content:
1) I would not need to actually do anything: Apple says that iCloud will be a part of iOS 5 (translation: no installation required) and that all the synchronization will happen automatically. For someone like me who frequently forgets to backup data and sync his devices, this is great news.
2) It would all be seamlessly integrated: This means that I will be able to purchase songs and videos on any of my iOS devices and not worry about transferring files back and forth. This is possible since Apple is the first company to arrange deals with most record labels and studios to allow digital copyrighted music and video content to be accessible via the cloud.
3) It's big: iCloud offers unlimited capacity for all of my iTunes-purchased music, apps and books, and another 5GB of storage space for any other files I own and want to access via the service.
4) It's free! And who can argue with that?
So… is everyone as excited as I am? Tech bloggers and my fellow geeks certainly are. But what about the general market? Will iCloud help online cloud storage services go truly mainstream? I find myself wondering: "would my parents use this"? Our research finds a divided public: exactly half of US adults are not interested in using online storage services. Not surprisingly, these folks are also less likely to own a smartphone (35% vs. 50% of those interested in online storage services), are older (58% are 45+ years old vs. 40% for those interested) and are slightly more likely to be female (56% vs. 47%).
So yes, my mom may not be as excited about iCloud as I am. Why? Some of the most common deterrents are service costs (a non-issue for iCloud) and data privacy (i.e., fears that someone would be stealing their data). As far as the types of files people are willing to upload, things are looking a bit trickier for iCloud: only 30% of all respondents said they would be willing to store address book or contact information online, which is one of iCloud's selling points.
Maybe because I don't have much private information to store (except for those 1 or 2 Kelly Clarkson songs in my iTunes), I am not so nervous about data security in the cloud.
More pressing concerns for me are…
(a) How iCloud is going to affect my device's performance;
(b) The speed of data transfer (which was a concern for only 8% of our respondents);
(c) How my Internet bandwidth at home and cellular data plan are going to be impacted; and
(d) Battery life! (of course)
While I trust my friends at Apple have solutions for all of these problems, I can't imagine I'm the only one with these concerns.
Are these issues going to prevent me from trying (and potentially loving) Apple's new iCloud? Not at all. Just imagining all my devices in total sync sounds like a dream come true. Nonetheless, if Apple would like my mom to trust Apple with her photos and contacts, they better make it clear to her that this is one hell of a secure cloud.
And it's ok: They have the whole summer to make their case.
Posted by Diego Jimenez. Diego is a Senior Project Manager at CMB, a photo enthusiast and resident tech geek. Twitter isn't his thing, but you can see his photos at
http://www.flickr.com/photos/dejota3