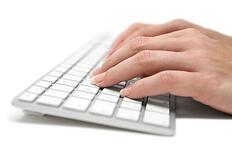 One of the great things about managing the Voices of CMB Blog is getting to hear perspectives on market research (and more) from CMBers at every level and across our company. The expertise, insightfulness, and creativity of our employees makes editing and reading this blog a real pleasure. And before we gear up to meet 2012, we thought we'd take a look back at just a few of our favorites:
Stephanie Kimball shares how creativity and technology create a great customer experience at Not Your Average Joes:
Not your average customer experience
Brant Cruz makes the connection between the Denver Broncos quarterback and segmentation: The Striking Similarities Between Tim Tebow and Strategic Segmentation
Sean Kearney ponders the impact of event sponsorship:
A Slam Dunk for Kia: Social Media Extends the ROI of Event Sponsorship
Judy Melanson looks at taking customer loyalty to the next level:
Customer Loyalty: Are you ready to tattoo your customer's name on YOUR arm?
Marty Murk discusses what happens when customer satisfaction surveys go terribly wrong: Tying Compensation to Customer Satisfaction – A Slippery Slope
Have a market research topic you'd like us to tackle in 2012? Tell us in the comments!
Posted by Megan McManaman, Megan is CMB's Content Marketing Manager. She gets most of her (non skiing and hockey) sporting insights from this blog.

Are you experienced, insightful, and creative? We're hiring, take a look at our Careers Page here.