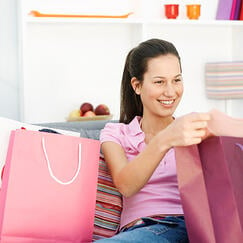 After spending the last few days at Loyalty Expo in Orlando I heard no shortage of different points of view on the future of loyalty and loyalty programs. From conversations around NPS scores and measures to a great panel discussion on the Socialization of Loyalty run by CMB's Judy Melanson (@Judy_LC), there's never been a more exciting time to tap into this topic, and never been more opportunities to create stronger and deeper connections between your brand and your customers.
For me one thing remains clear, points and rewards, while very important, are about transactional marketing, where as true loyalty runs much deeper and is harder to come by. It takes a different approach to create this kind of connection and penetration into your customer's rituals. It is a deeper commitment to the brand regardless of what one gets in return.
Think of brands you go out of your way for or even pay more for. I think of Dunkin' Donuts; I am a Dunkin' fan through and through, as is my husband. When he travels the first thing he does is go online to see where the closest Dunkin' Donuts is. He even picks his hotel based on the proximity to a Dunkin' Donuts. Why? We run on Dunkin'. It is part of our morning ritual, it has become habit. That kind of loyalty runs deep, and it's driven by behavior and brand preference rather that points and rewards.
One of my favorite presentations from Loyalty Expo talked a lot about creating this kind of connection. It was from Michael Grasso of TXU Energy (@TXUEnergy) and Zain Raj (@Zain_raj) of Hyper Marketing. They presented a great case study on TXU Energy's use of behavioral marketing to create that deeper connection and brand ritual in a very competitive commoditized market. Hey-if an electric company can do this so can you! In their presentation they outlined these four steps to create a Brand Ritual:
1. Getting the first transaction: Everyone has to start somewhere. The first step is to understand the value equation has changed. Zain says the new value equation is:
Product features + Customer Service+ Added Value
_____________________________________________
Competitive Price
2. Invite customers into your brand: I think a great example of this is personalized gift cards. Putting a picture on a gift card makes it much harder to throw away and increases the likelihood of reloading the card.
3. Building connections with relevant experiences and innovations: TXU created online and mobile tools to educate their customers about not only how much electricity they used, but ways they can save money on their bill. This move led to the last key to building Brand Ritual for TXU.
4. Align with key values: TXU understands the values that are close to the hearts and wallets of their customers. They created a feeling of partnership by aligning themselves with their customers' values.
As marketers and researchers there has never been a better time to tap into the behavior of our customers, align with their values, and connect with their emotions to create a deeper, richer and more meaningful connection and become a ritual.
Posted by Kristen Garvey. Kristen is CMB's VP of Marketing, a mom of two, and the top three brands that have won her heart and wallet are Dunkin' Donuts, Jet Blue, and Apple. Follow her on Twitter: @KristenGarvey