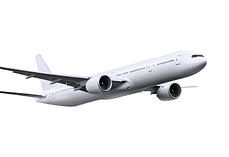 A recent report from Starwood Hotels made the provocative claim that: "73% of travelers would choose loyalty-program benefits over a spouse if they could take just one on the road." It's a great headline, but speaking as a member of three airline loyalty programs, I would choose my husband over any benefits.
Travelling back and forth to Japan with my daughter since she was an infant has only reinforced this. For example, my loyalty program gives me the following benefits (this includes the family loyalty program benefits that I get from using my father's points):
Possible upgrade to business class (depending on dates and vacancy)

Being able to bring more luggage

Use of the airline lounges in Tokyo before boarding

Priority boarding

Connecting to an agent faster on the phone

Earning of duty free "points and gift certificates" that can be used to buy duty free products, extra food, and alcohol on the plane
These loyalty benefits sounds pretty appealing, but of course they are not nearly as exciting when you are travelling alone with a small child, when there is absolutely no time to enjoy your extra benefits. I've had the following experiences more than once:
When I go to the lounges I'm greeted with the why-are-you-bringing-a- screaming-toddler-in-here-face.

I can get priority boarding having a toddler traveling with me anyways, so I don't need the loyalty benefits to board earlier; I usually wait until the last moment to board anyway so my daughter uses up as much energy as possible before we board.

I never have the time to flip through the duty free magazine to shop, and by the time my daughter is finally asleep, the on-board duty free service on board is over.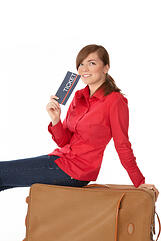 So, it seems I'm part of the 27%, according to this research. I would much rather bring my spouse on the long flight to Japan. In fact, I would give up all of my loyalty benefits just so I can take some time to sleep, rest, go to the bathroom alone, not have to walk back and forth to walk my daughter on the plane, and not have to chase her all over the airport during transition.
The article also claims three-quarters of respondents would take extra trips to bump up their loyalty status. I would definitely consider taking extra trips to bump up my status to get free daycare at transitioning airports, and maybe a nanny to watch over the kids and change diapers on the flight. But for now, I wouldn't trade my husband for any of the loyalty rewards they could offer; especially since I'm taking my 5 year old and a newborn to Japan this summer.

So what do you think, what loyalty rewards matter to you?
Posted by Tomoko Shimizu-Brennan, Tomoko is a data manager at CMB; she welcomed an adorable baby boy on April 3rd. She is very excited about the new direct flight from Boston to Tokyo in April.