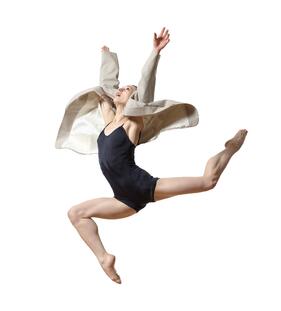 This summer, a Harvard Business Review case study presented the dilemma of a modern dance company caught between their mission to grow and enter new markets, and their mandate to remain creative and groundbreaking. The arguments on both sides are pretty compelling. A new employee pleads her case that the dance company needs to know who their customers are and what they want, while the Company's founder argues this information would be detrimental to creating challenging dance performances— "if we ask them what they want, we'll end up doing Swan Lake every time."Conversations like these aren't just happening in the halls of fictional dance companies, they've been challenging companies for at least a century. Take this quote from Steve Jobs, founder of what is arguably the most consistently innovative company today:
We figure out what we want. And I think we're pretty good at having the right discipline to think through whether a lot of other people are going to want it too. That's what we get paid to do. So you can't go out and ask people, you know, what's the next big [thing]? There's a great quote by Henry Ford, right? He said, 'If I'd have asked my customers what they wanted, they would have told me 'A faster horse.' [2008 Interview with Fortune magazine]
In the past several years, I've sat in on talks, read articles, and spoken to lots of product developers who now feel that research and talking with customers provides little, if any, value. They invariably point to Apple or that ubiquitous Ford-ism, but it seems to me that those who are dead set against customer research are missing the point. It's not the customers' job to develop the solution, it's simply the customers' job to tell you about their experiences and what they're trying to accomplish. In the famous quote by Henry Ford, the takeaway isn't that they should develop a faster horse. Instead, it's that people want to travel faster, and Ford came up with a better solution.
Let's look at Apple, for example, if you take the latest version of the iPad, you'll see they haven't ignored customers at all. People are more connected today than at any other point in history; our desire to connect with people and share, access, purchase, and manage media/content from anywhere at any time has only grown stronger with time. Recognizing these trends, Apple made an incremental shift in current tablet technology and created a game-changing product. The iPad might not be the perfect device for every user, but it performs great on attributes that allow us to connect with one another and consume content.
What makes Apple special is their ability to anticipate needs becoming more important and that's what they did in the case of the iPad. But they don't just understand the customer needs from a macro level, they have a complete and nuanced understanding of the detailed needs that make up the entire customer experience. So when it came time to build the next generation of tablets, they made the right decisions about screen size, processing speed, connectivity options, virtual keyboard size, touch screen sensitivity, gestures, etc., because they knew what mattered to customers. The customers' experience was the driving force behind those decisions. This vision allows Apple to consistently churn out game-changers.
But donning a black turtleneck and taking the buttons off of your products won't get you the next iPad. While Apple may not engage in typical customer experience research, they have a culture that is customer focused from top to bottom. Their product development process is motivated, from concept to implementation, by the goal of providing seamless, user experience. Apple's greatest innovations—the iPod, iPhone, and iPad—embrace simplicity and usability. Uncovering customer needs and creating products and services to meet them doesn't require one of the greatest visionaries of all time, it can come through comprehensive customer experience research.
So we're back to our dance company. How can they maintain their desire to grow with their commitment to boundary breaking dance? The answer is customer research that identifies all of the customer wants and needs for a given product/service, and then tells you which ones matter the most. Show goers may say they want to see Swan Lake, but do they really mean they want to recreate a powerful experience they had the first time they saw dance? Customer research that focuses on needs is a powerful tool, and critical to innovation whether developing a dance program or building a new processor. By knowing what matters to customers, organizations can discover unmet needs, find opportunities for disruptive innovation, know where to focus resources, and set the foundation for developing game-changing products and services
Needs based customer research is not about asking the customer to dream up the next new product, feature, or technology. Nor is it about learning new ways to sell customers products they don't really want. It's a proven method to help organizations connect with their customers and focus on what matters to them. Apple's success is based on a fundamental and detailed understanding of their customers. Do you understand your customers in that way—or are you giving them Swan Lake?
Posted by Andrew Wilson, Andrew is an Account Director at CMB, he isn't sure about modern dance but awaits the iPad Mini with baited breath.



Headed to TMRE in November? Enter our code at registration and take 25% off the conference pass: CMB2012