I recently learned the story of Vitaly Komar and Alex Melamid, two Russian-born conceptual artists who, as part of their People's Choice series, captured EXACTLY what America wanted in their paintings. To create "The Most Wanted" (1994) painting in America, Komar and Melamid gathered data from professional polling companies and actually gave the people what they asked for.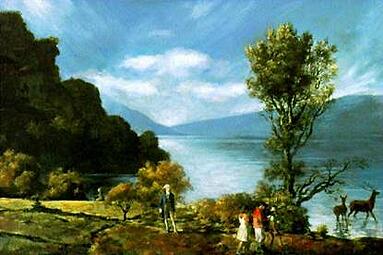 Naturally, by basing decisions unquestioningly on what consumers asked for, Komar and Melamid came up with a beauty. It's a perfect combination of a pleasant blue sky, scenic mountains, frolicking deer, a picnicking family, and George Washington pondering life smack dab in the middle. It is a scene that has everything, and it's brilliant social commentary—but J.M.W. Turner it's not.
Pointing out that a complete and unquestioning faith in numbers is a foolish exercise is nothing new. That's especially true when you're in the business of market research, consumer insights, or whatever you want to call us. I'm sure you've all heard the Henry Ford quote…"if I'd asked people how they'd like to see travel improved, they'd have told you: I want a faster horse." But I've never come across anything that illustrated this better than "The Most Wanted" paintings.
Besides giving me a chance to channel my inner art critic, the painting, and how it came to be, makes me think about how I design studies, analyze data, and think about its implications for my clients:
Sometimes by listening to everyone, you're hearing no one: It's tempting to want to hear from as many people as possible, but more opinions don't necessarily translate into more insights. Just as Komar and Melamid's data translated into something a little ridiculous, trying to get everyone to answer every question won't give you a clear picture of what you need to improve or the decisions you have to make. That's why it's critical to identify who you want to listen to and determine what you can learn from a specific segment.
People can't tell you EXACTLY what they want: Consumer research that focuses solely on what customers say they want won't tell you everything you should know. If you want to understand customer needs and develop products or services that meet them, you have to ask the questions that uncover what those needs are. Are people asking for mountains when they're really seeking relaxation? Techniques like key driver analysis can help us understand customer needs and goals, and not just what they say they want.
If you want insights, you'll need context: Just like slapping a few artistic elements on a canvas won't make a great painting, pasting all of your data points onto a PowerPoint won't add up to insights you can use. I'm reminded to ask what else we know— is there other information or behavioral data is available and can help give us a fuller picture?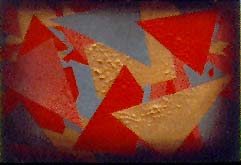 But above all the biggest takeaway for me, from "The Most Wanted" painting, is that thoughtful actionable research starts with the end in mind. We researchers can't measure needs, wants, and preferences for specific elements in the design without any forethought about the final results of the potential outcomes.
And if you're curious here's America's Least Wanted Painting:
Marty is a Senior Project Manager on CMB's Retail Practice. You may be surprised to learn he earned his Master's in Marketing Research and not Art History.
See how CMB and South Street Strategy Group helped Tauck create a successful new travel product through a multi-phase multi-method approach. Click here to read the Case Study.