After 19 weeks, we're finally ready to see which two teams will meet on Super Bowl Sunday, battling it out to determine the NFL's best. I'm really looking forward to February 3rd, because I love football, and because I've got a new take on looking at the teams. After 3 years at CMB, it's not surprising that a market research perspective has crept into a few areas of my non-work life. Case in point, I found myself thinking about how the NFL season compared to deciding on a segmentation scheme.
I got my first experience with a segmentation project last year, and I found the process of evaluating the different schemes particularly interesting. The schemes that move past the initial round of evaluation often have a few things in common, but there is usually a differentiating factor that makes each scheme unique. In the end, the winning scheme will be the overall strongest of the bunch based on how it supports key business decisions like audience prioritization, messaging and targeting. Evaluation in the NFL is simpler— more points wins.
In the NFL, the 12 teams that make it to the playoffs also have a few things in common. A team usually needs strong (or at least competent) quarterback play to make it to the playoffs, as well as strong coaching. As of this week, we have four teams that definitely have those two factors, but there are distinguishing factors as well: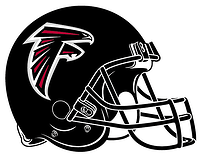 Atlanta Falcons
The Falcons have a dynamic passing attack led by a quarterback who seems to be reaching his full potential this year, along with two Pro Bowl caliber receivers and a Hall of Fame tight end. This gives the offense the ability to go downfield with ease, which helps to open up running lanes for Michael Turner and Jaquizz Rodgers.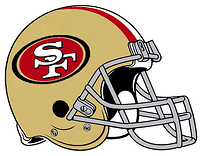 San Francisco 49ers
The 49ers spent Saturday night putting the rest of the NFL on notice; they finally have an explosive offense to match their bruising defense. With Colin Kaepernick at quarterback, the 49ers have the ability to make big plays on the ground or through the air. They have arguably the best offensive line in the league, with a coach who is a creative offensive mind that takes advantage of this strength.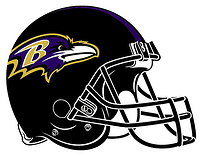 Baltimore Ravens
The Ravens have a reputation of being a strong defensive team that does enough on offense to win. This year has been kind of a change of pace, with the offense carrying a number of games. The defense is as healthy as it's been all year, but I would say the offense is still the better of the two units on this team. Joe Flacco has the ability to throw the ball down the field and is a proven playoff performer, and they have a strong running game with Ray Rice.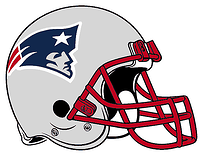 New England Patriots
No other team can score like the Patriots. Just last weekend they showed they have guys on the bench, like Shane Vereen, who can come into the game and make plays. They have the best quarterback (by far) of the remaining four teams, and enough offensive personnel to run any number of different formations and plays. The scary part about this team is how well their defense is playing. With that combination of two strong units, this team doesn't have any glaring flaws to point out.
Taking a look at these four teams, I think two stand out. If I were picking my ideal team/scheme I would want to use the Patriots or the 49ers models for victory. If I'm right these two teams will meet in the Super Bowl, which would make for a great game.
Sean is a Senior Associate Researcher at CMB. His lackluster high school football career, spent mostly on the sidelines, led him to the hobby of amateur football analysis. He is a lifelong 49ers fan, but this bias barely affected his prediction.
Learn more about our proven approach to Segmentation Research.