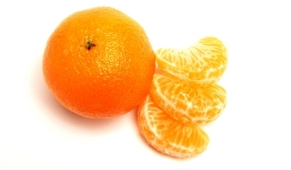 As with many financial services firms, SunTrust Bank has had to re-consider its strategy over the past several years. My colleagues at Chadwick Martin Bailey (CMB is South Street's sister company) and I had the privilege of recently working with the company as it shifted into a decidedly customer-centric approach to the way it designed its products and services.
Next Thursday, I am pleased to be co-presenting a webinar with Jeff VanDeVelde from SunTrust and Rich Schreuer from CMB. We'll be covering SunTrust's use of customer segmentation to drive its shift to customer centricity.
What's a strategy consulting firm doing talking about segmentation, you might ask?
Well, strategy is as much about saying "no" as it is about saying "yes" to opportunities for growth. Being able to identify, understand, and then remain true to your target customers is at the core of any good strategy. Clarity around target market segments helps businesses crystallize and rally around the strategies that will drive the most value for their best customers, profitably.
At some point, all our projects hinge on being able to answer the question: will this product feature/marketing message/overall initiative/etc meet my most valuable customers' needs? Because we believe customer-centric strategy and innovation leads to more profitable growth, all our work contains a strong foundational element of re-grounding the client in the market and their best target segments – for today and the future.
We hope you will join us to learn more on the 28th, and please drop us a line to let us know what you think! Click here to register.
Posted by J. Mark Carr, Mark is co-founder and managing partner of South Street Strategy Group.
South Street Strategy Group, an independent sister company of Chadwick Martin Bailey, integrates the best of strategy consulting and marketing science to develop better growth and value delivery strategies.