Originally Published in Loyalty Management Magazine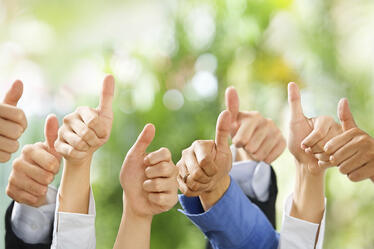 Recent articles on the "new economics" of loyalty programs and the choices program managers face may be important to read, but many of them leave me bewildered. These articles warn that in the new loyalty environment, credit card companies will play an increasingly disruptive force as members seek reward currency that offers them more options. They encourage executives to restructure the currency to ensure its dominance, and some authors argue that cash-strapped firms should divest their loyalty programs to generate revenue for the company.
I agree that if you manage a mature program, with a point or mile-based currency, you need to ensure your program offers a relevant currency with a competitive "earn and burn" structure. This currency and the associated promotions are table-stakes; a requirement for both acquiring and retaining valuable customers. But ask yourself this question: is a loyalty program where your primary focus is on the currency (and its economics) really supporting your customer loyalty strategy?
In our opinion, real loyalty—the kind that spurs evangelization, incremental trips/purchases, paying a price premium—doesn't come from delivering points. Your customers don't buy from you because you give them points. They choose to buy from you because of the distinct value provided by your brand. The key problem with enhanced focus on program currency is that points and miles don't reflect your brand or its unique value proposition—and won't engage your passionate customers.
So how can you ensure that your loyalty program IS supporting your loyalty strategy?
Relevant communications: Reflect your knowledge of your members' behavior and preferences in your program communications. I fly out of Boston: why does American Airlines regularly send me promotions on flights out of Chicago?
Build out 'soft benefits' that reflect the brand: Consider why your loyal customers are passionate about your brand—why they choose to spend money with you and not your competitors—and incorporate supporting elements into your program. You can ramp up these "connective tissue" benefits as customer value increases.
Consider 'unpublished' surprise and delights: Instead of revamping the loyalty program and listing all benefits on the web site, invest in delivering valuable customers an item they'd value on a one-time basis. The benefits are clear: you create good will with your most valuable customers. You're also not raising the bar, adding to the arms race or increasing expectations. And, in today's connected world, some of these "private gestures" will support positive comments on social-media channels.
A few brands whose published loyalty programs reflect their brand value and underscore their unique selling proposition:

One hotel chain that excels at the special touches is Kimpton Hotels. The small boutique chain's unique, fun, and socially conscious brand promise infuses everything, from their rooms to their website, to their loyalty program—InTouch, and their elite loyalty program Inner Circle. Their InTouch program offers traditional perks like free nights, but the preferences of loyalty members also get recognized—the hotels customize amenities (like pillow, newspaper, mini-bar) based on guests' stated preferences. The rewards are more valuable for the Inner Circle members—those who stay 15 times within a calendar year—they include direct access to the CEO along with the more typical complimentary upgrades.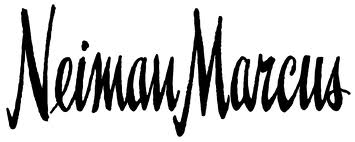 While hotels have multiple touch-points for sharing their brand with their guests, retail stores can face more of a challenge. But Neimen Marcus' five tier InCircle program clearly demonstrates an understanding of why loyalty program members choose to shop with them. The program's benefits reflect their unique brand proposition and reflect the store's deep understanding of their target customer —affluent shoppers who value luxury and a high-end shopping experience. Neimen's rewards include perk cards which can be used for dozens of services including alterations, in store dining, monogramming and shoe repair. Rewards highlight exclusivity as well as the more traditional point based rewards.

With truly vast amounts of data, Amazon could be content with offering suggestions based on previously purchased or viewed items—it's no small thing to show your customers you know what interests them. But Amazon's rewards program goes beyond the data warehouse, and while Amazon Prime isn't free, the free or reduced shipping, and access to content, the Kindle lending library, where Kindle owners can borrow and read books for free, are powerful reminders of the value of the brand and strong motivators to encourage frequent shoppers to return again and again.
Judy is VP of CMB's Travel & Entertainment practice and loves collaborating with clients on driving customer loyalty. She's the mom of two teens and the wife of an oyster farmer. Follow Judy on Twitter at @Judy_LC