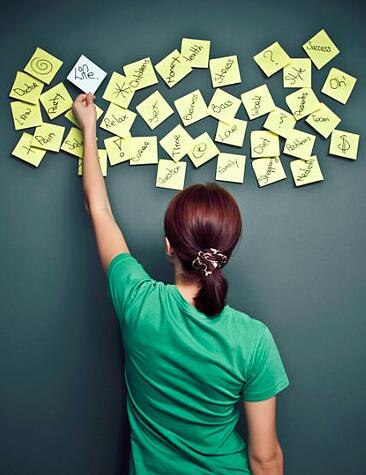 In recent years, innovation has become the latest catchword in US boardrooms, and even slow moving industries not normally associated with innovation suddenly see it as a capability critical to survival. Recently, however, a quiet backlash is forming as the word conjures up images of afternoons lost to brainstorming sessions and stickie-noted walls, with little to show for it in the bottom line.
The fact is, most corporate innovation initiatives—regardless of industry—will fail. And the seeds of that failure are often contained in the lack of clarity on what innovation is and how it will help the company achieve corporate goals. For any business leader, innovation must be viewed as a means to an end. In our experience, the best innovation programs are focused growth initiatives with clear business goals or at least parameters, not a free-for-all of ideas. Thus, we define innovation as the process of finding new and better ways of helping customers achieve their goals in a way that creates value and growth for the company. It's all about creating value for the customer, and capturing that newfound value to increase the bottom line for the company.
Using this definition, innovation need not be as far-reaching as a new branding campaign or a shake-up-the-industry product in order to be a success. In fact, for most companies innovation is less about coming up with new ideas and more about re-purposing or combining existing ideas into a better solution. Uncovering these opportunities requires a multi-method approach we call Focused Innovation, which is based on the belief that the strongest innovation strategies are built on superior market insights and a laser-like focus on customers' goals.
How "focused" is your innovation strategy?
Posted by J. Mark Carr, Mark is co-founder and managing partner of South Street Strategy Group.
South Street Strategy Group, an independent sister company of Chadwick Martin Bailey, integrates the best of strategy consulting and marketing science to develop better growth and value delivery strategies.
Join us, in Boston, May 6th-8th at The Front End of Innovation Conference for: Focused Innovation: Creating new value for a legacy brand
Come enjoy visions of distant lands and mouth-watering adventures as you learn how Tauck Worldwide, an 85-year old tour company, applied the principles of focused innovation to successfully reinventing its core offering for a new audience: the affluent baby boomer.
Speakers:

Jeremy Palmer, Vice President; General Manager TWD Land, Events & New Ventures, Tauck

Judy Melanson, VP, Travel and Hospitality Practice, Chadwick Martin Bailey

J. Mark Carr, Managing Partner, South Street Strategy Group