The Mobile Wallet is a hot topic for those in the retail, technology and financial services industries. As you may know, mobile wallets allow customers to pay at store checkouts with a tap or wave of their smartphones. In our recent Consumer Pulse study of 1,500 smartphone users, we learned that half are unaware of Mobile Wallets.
To drive adoption, retailers and technology providers will need to overcome a lack of awareness and fear of new technology, all while offering a clear advantage over more traditional payment methods. As shown below, loyalty programs provide a key leverage point to drive Mobile Wallet adoption.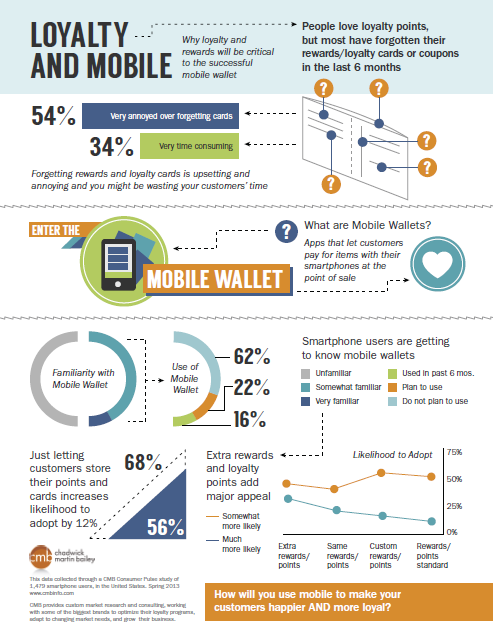 Download our latest report on the Barriers and Opportunities for Mobile Wallet and learn more about what will drive (and block) adoption, and who has the advantage as we enter the next leg of the mobile wallet race.
Judy is VP of CMB's Travel & Entertainment practice and loves collaborating with clients on driving customer loyalty. She's the mom of two teens and the wife of an oyster farmer. Follow Judy on Twitter at @Judy_LC