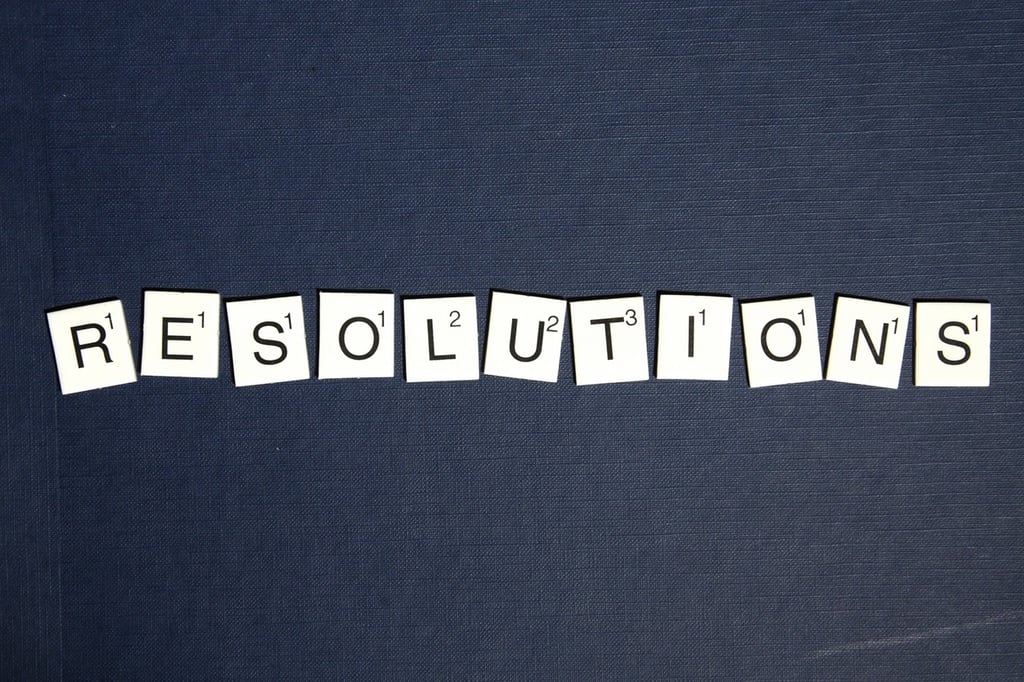 Are you one of the more than 100 million adults in the U.S. who made a New Year's resolution? Do you resolve to lose weight, exercise more, spend less and save more, or just be a better person?
Top 10 New Year's Resolutions for 2016:
Lose Weight
Getting Organized
Spend less, save more
Enjoy Life to the Fullest
Staying Fit and Healthy
Learn Something Exciting
Quit Smoking
Help Others in Their Dreams
Fall in Love
Spend More Time with Family
[Source: StatisticBrain.com]
The actual number varies from year to year, but generally more than four out of 10 of us make some type of resolution for the New Year. And now that we're a few days into 2017, we're seeing the impact of those New Year resolutions. Gyms and fitness classes are crowded (Pilates anyone?), and self-improvement and diet book sales are up.
But… (there's that inevitable but!), despite the best of intentions, within a week, at least a quarter of us have abandoned that resolution, and by the end of the month, more than a third of us have dropped out of the race. In fact, several studies suggest that only 8% of us actually go on to achieve our resolutions. Alas, we see that behavior no longer follows intention.
It's not so different in market research because we see the same gap between consumer intention and behavior. Sometimes the gap is fairly small, and other times it's substantial. Consumers (with the best of intentions) tell us what they plan to do, but their follow through is not always consistent. This, as you might imagine, can lead to bad data. [

Tweet this!]
So what does this mean?
To help close the gap and gather more accurate data, ask yourself the following questions when designing your next study:
What are the barriers to adoption or the path to behavior? Are there other factors or elements within the customer journey to consider?
Are you assessing the non-rational components? Are there social, psychological or economic implications to them following through with that rational selection? After all, consider that many of us know that exercising daily is good for us – but so few of us follow through.
Are there other real life factors that you should consider in analysis of the survey? Does the respondent's financial situation make that preference more aspirational than intentional?
So what are your best practices for closing the gap between consumer intent and action? If you don't already have a New Year's resolution (or if you do, add this one!), why not resolve to make every effort to connect consumer intent to behavior in your studies during 2017.
Another great resolution is to become a better marketer! How?
Register for our upcoming webinar with Dr. Erica Carranza on consumer identity and the power of measuring brand user image to help create meaningful and relevant messaging for your customers and prospects:
Indra Chapman is a Senior Project Manager at CMB, who has resolved to set goals in lieu of new year's resolutions this year. In the words of Brad Paisley, the first day of the new year "is the first blank page of a 365-page book. Write a good one."