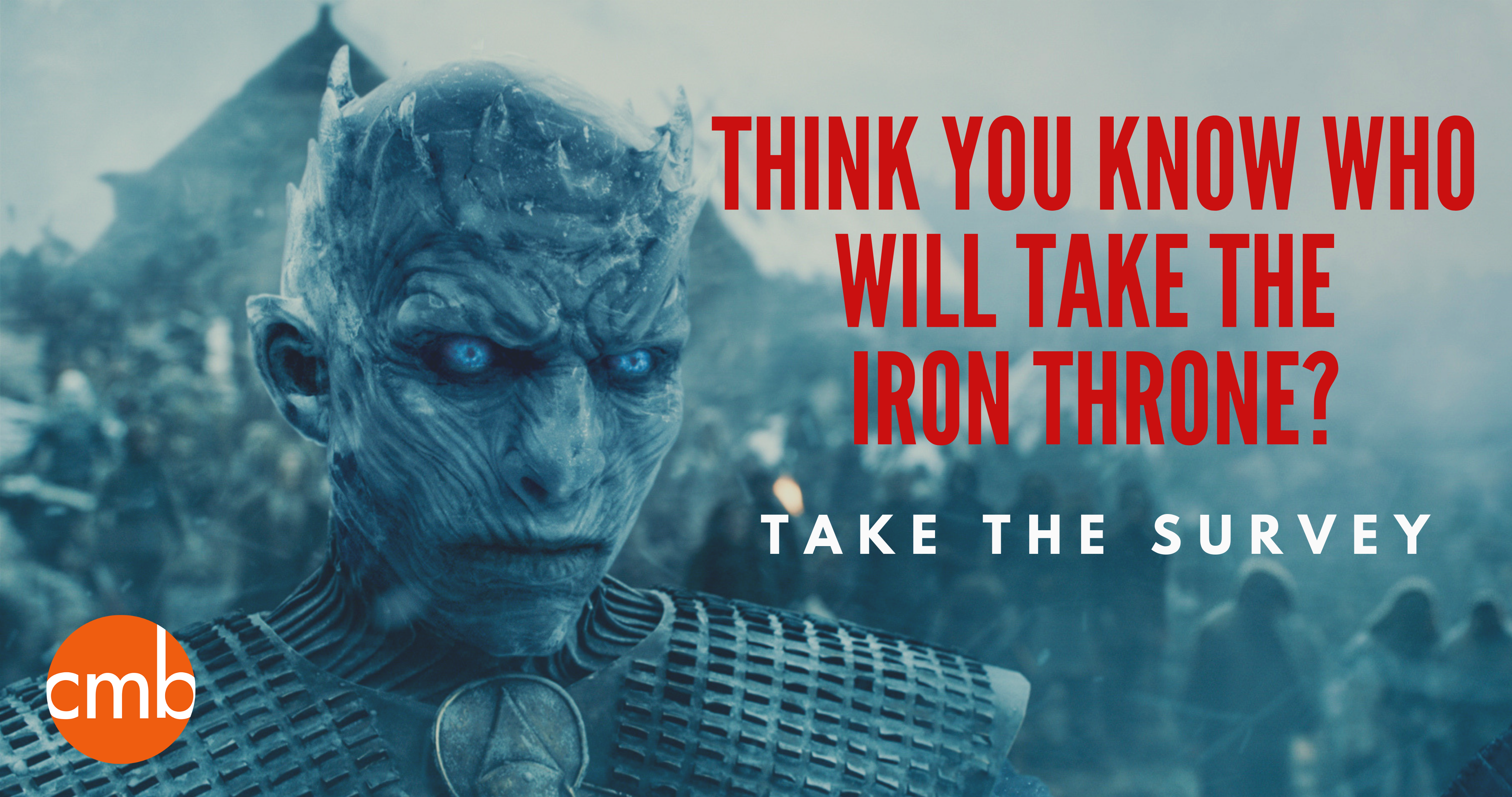 Winter is here! Do you watch Game of Thrones? Test your ability to predict George R.R. Martin's grand vision against almost 1,500* other fans in our survey. In addition to potential bragging rights and a possible prize, the survey itself is almost as fun as a Stark family reunion.
* We're allowing in the first 1,500 entrants
Brant Cruz, first of his name, carries the banner for CMB's Platforms and Digital Media Practice.