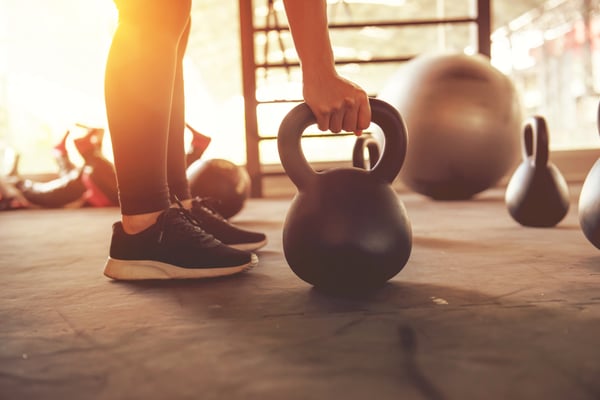 Earlier this year, 500,000 of my closest CrossFit friends and I came together for the Reebok CrossFit Open—the world's largest organized sporting event. For five weeks, athletes would eagerly await that week's assignment, then head to the gym (for what I can only describe as some serious pain and suffering) to complete the workout under the supervision of a certified CrossFit judge.
That type of commitment shows true customer dedication.
CrossFitters like myself have earned the reputation for being diligent promotors – a term used in market research to describe people that are very likely to recommend a brand to others. I often hear jokes like, "The first rule of CrossFit is to never shut up about CrossFit" (and it is). While I know not everyone wants to hear about my max back squat or the latest paleo craze, as a market researcher, I am in awe of how CrossFit has built and maintained its strong brand loyalty.
Here at CMB, we look at three key benefits that drive this type of brand loyalty. I may be biased, but The Open is a clear indicator that CrossFit has successfully capitalized on each of these benefits:
Functional benefits. Does this product deliver the desired result?
I'm not waking up at 5 a.m. to trudge to the gym in the snow to do handstand push-ups unless I see some dramatic improvements in my fitness. Not only can CrossFit be extremely effective for building strength and improving physical fitness, the program also concretely measures your progress to underscore these functional benefits. Athletes are encouraged to keep diligent records of their workouts so you can clearly see improvements over time.
Emotional benefits. How does this product make me feel? Does it fulfill my emotional goals?
There's a known link between physical health and emotional well-being, so it's not surprising a fitness-focused lifestyle would also deliver emotional benefits. However, CrossFit provides a range of emotional benefits beyond just an increase in general well-being, including increased self-efficacy, pride, and emotional strength. Additionally, positive emotions are associated with the sense of community the boxes (translation: box = gym) strive to create. All these result in an "upward spiral" of health and happiness that drives brand love.
Social Benefits. Are the other users of this brand like me? Are they people I want to be like?
When we choose a brand, we consider what the typical brand customer is like. Do we have anything in common with this person? Are we part of the same "tribe"? Are they someone we'd like to be friends with? CrossFit creates a tight-knit community of people who identify with and relate to each other. We regularly do team-based competitions and partner WODs (workout of the day) that help develop strong relationships with other members of the box (remember, that means gym). Everyone completes the workout together, and as we know from social psychology, mirroring physical movements can actually cause people to identify more strongly with each other.
And as you can see even from a few short paragraphs about CrossFit, we even speak our own language (e.g., box, WOD, AMRAP, EMOM, MetCon, etc…) All this helps to create a "tribe" that members identify with. Not only do lots of people love the brand, they also become ambassadors (promoters) that encourage others to use the brand, too!
Overall, CrossFit builds brand loyalty by inspiring measurable progress towards attainable goals, creating an "upward spiral" of health and happiness, and developing a strong sense of belonging to a community.
This is a valuable lesson for any brand looking to build a faithful following. While the desired functional, emotional and social benefits may vary by brand and industry, the importance of highlighting each benefit does not. Brands can utilize these underlying principles—and maybe even some of these exact strategies—(tall, venti, grande sound familiar?) to build brand loyalty in a base of dedicated consumers.
__
Watch our short 20-minute webinar to learn more about the three benefits that drive customer loyalty:
Molly Sands is on the Advanced Analytics team at CMB. When she's not building predictive models, you can usually find her at a local CrossFit box or at least recommending it to somebody.