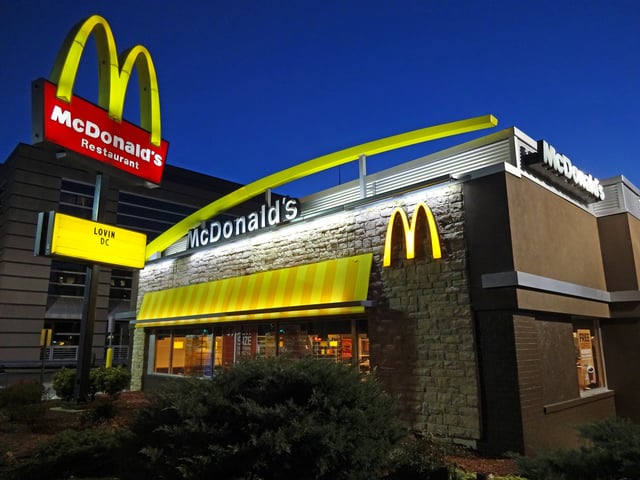 In April, fast food giant McDonald's will run a promotion to drive more foot traffic to their restaurants: customers will pay $1 for any size soda and $2 for any McCafe specialty drinks. While this short-term promotion may help reverse or at least slow the decline in visitors and boost short-term sales, McDonald's still faces a long-term problem that a temporary price promotion can't fix: how to drive more visitors and encourage those visitors to spend more money at their outlets.
Increased competition and changing market needs are making it increasingly challenging for brands like McDonald's to acquire new customers while retaining existing ones. And this challenge isn't confined to the food and beverage industry; marketers across all industries are rolling up their sleeves, putting on their thinking caps, and developing innovative strategies to stay relevant and competitive.
Here are a few stories to inspire you:
Evolution or Revolution: Opportunities to strengthen the core
As the tourism industry evolves, heritage brands need to get creative to compete with new marketplace entrants. We've been working with a leading travel brand to identify opportunities to boost sales among its past travelers. First, we ran a database segmentation to identify groups of travelers with similar demographics and behaviors. We then conducted product development research to uncover trip attributes and types of trips that would most motivate these past travelers to return.

Because of this collaboration, our client has a prioritized list of product features to consider offering to its most valued and engaged guest segments. Some preferred options are evolutionary, requiring only minor operational tweaks, others would require significant operational changes. In the short-term, they can use this information in their marketing efforts and develop tailored messaging that highlights elements that motivate each segment to travel. When thinking long-term, the client can use this valuable information to make strategic decisions about the future of their company.
Engage and Grow: Offer benefits to acquire and incentivize the next generation of customers
Travelers today have more lodging options than ever before. As Millennials and Gen Y grow into "tomorrow's best guests", traditional hotel brands are looking to foster loyalty. We partnered with a leading hotel loyalty program to redesign its pricing model so that members can now pay for rooms by combining earned hotel points and cash. This change is engaging "future best guests" by allowing loyalty program members to get value from earned points in smaller increments. Guests can redeem points earlier in their engagement cycle, incentivizing them to choose one of the hotel's dozen brands now and in the future.
Build solutions to solve pain points
Customers and prospects may have difficulty articulating their needs (particularly when it comes to technology) but they have no trouble articulating what causes problems or pains. Companies can take advantage of this by proactively identifying and solving for customers' pain points. We worked with a leader in personal computers, servers, and networking products to identify, size, and target specific pain points with traditional data center infrastructure projects. With this knowledge, we designed and tested different form factors to see which type of disruptive product would be most attractive to target buyers, and how many would actually switch over in specific buying scenarios.
Strengthen foundational insight about today's path to 'purchase'
We're a far cry from the traditional broadcast days. Not only are new players entering the market and pushing out original content, but now consumers can access this content when, where, and how they want. This increased competition and increasingly complex distribution and consumption model is making it more challenging for broadcasters to connect and engage with viewers. To help understand this evolution, we collaborated with a leading broadcast network on a foundational study in the content discovery path to viewership and successfully identified specific actions and high impact segments to connect with and engage.
The fact is, solutions like McDonald's temporary price promotion may alleviate short-term sales slumps, but brands need to be thinking "bigger picture" to develop innovative, sustained solutions to address long-term challenges like increased competition and evolving customer needs.
Judy Melanson leads CMBs Travel & Entertainment practice and enjoys working with clients on innovative strategies to stand out from competition, remain relevant, and break through the clutter. She's an aspiring painter, a yogi and a slow long-distance runner.