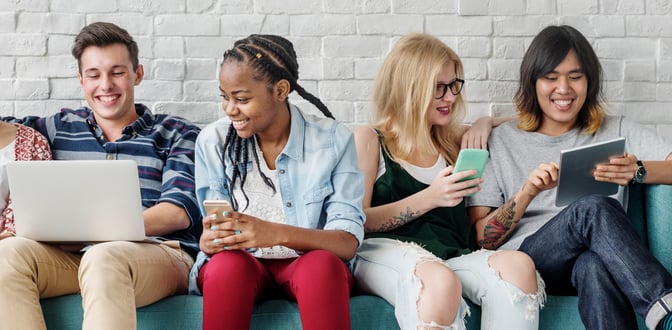 Hulu made Emmy and television history on Sunday night when "The Handmaid's Tale" took home the award for Outstanding Drama Series. Hulu's dystopian drama beat out heavy hitters like Netflix, NBC and HBO to become the first streaming service to win the coveted award.
We've seen the rapid maturation of streaming services ever since Netflix released "House of Cards" in 2013. It was the first time a streaming service delivered Emmy-nominated original content that could compete and win against powerhouses like HBO and Showtime. And while "House of Cards" put Netflix on a path to become an award-winning and prolific content provider, a best series award eluded them.
That's not to say that Sunday wasn't a big night for other networks—HBO snagged the highest number of awards with 29 wins and NBC's "Saturday Night Live" was the top winning program with 9. But Hulu's big win is a game changer—securing a seat at the table and putting networks on notice.
The sheer volume of award-winning content means there are literally thousands of quality programs available on every device imaginable. With that sort of competition, how do content creators ensure their programs will get visibility and retain viewers?
Gone are the days of linear viewing—people can access what they want, when they want, and how they want. Empowered consumers are more decisive and critical than ever before. For that reason, it's important to understand what's motivating people to discover, watch, and stick with shows.
Next month at TMRE, CMB's Judy Melanson and ABC's Lyndsey Albertson will share findings from a comprehensive content discovery initiative that gets to the heart of a viewer's path to engagement, loyalty, and advocacy. While this is a case study on the disruption within the media and entertainment space, the challenges and solutions will resonate with any brand looking to gain traction with new products while navigating a market in flux.
The shift towards consumer-centricity transcends the entertainment space, but Hulu's shining moment at the Emmy's underscores the rise of streaming services as legitimate content providers and the need for all entertainment players to start considering what is motivating their customers if they are to be content kings.
Are you going to TMRE next month? If so, let us know! We'd love to connect you with one of our lead researchers to brainstorm upcoming projects. If you're not going, tell us know anyway and we'll send you the ABC presentation!
Savannah House is a Marketing Manager at CMB whose list of shows to watch is longer than Game of Thrones season 7.