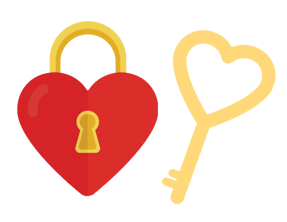 As Valentine's Day ticks closer, I'm reminded of my best and worst dates over the years. At best, I've enjoyed rosé, cheese, and interesting conversations; at worst, I had a beer spilled on me and endured lots of awkward pauses. Through all the ups and downs, I've perfected a few tricks that can help make a date a great success and avoid your typical first date pitfalls. Best of all, these are tricks that I can apply to my work as a qualitative researcher!
Moderating a focus group is kind of like going on a blind date with eight people at once while your boss watches. Yes, it can be awkward, but it's critical that respondents really connect with the moderator to ensure that our clients get reliable findings. With that in mind, here are my top three tips for making it through a first date and for wow-ing clients by getting the most out of your qualitative research:
Ask open-ended questions: Nobody likes stilted conversation, but sometimes it can feel hard to avoid. Rather than asking close-ended questions that end in one-word answers, try asking people to describe an experience. "What kind of things have you been cooking recently?" tends to get a lot more traction than, "Do you like to cook?" Likewise, "Tell me about a time you paid for an unanticipated medical expense" can take you (and your clients) much further than "Have you ever had an unanticipated medical expense?" Putting the emphasis on sharing a story encourages people to give detailed responses and speak genuinely about their interests and experiences.
Don't try to cover too much ground: Meeting new people can be overwhelming—there's a lot to digest. So, I've found that it's best to keep the conversation simple. Unlike the unfortunate fellow who asked me rapid-fire questions for two hours over drinks, try asking follow-up questions on one topic. This lets you get to know someone better and discover interesting details that you wouldn't uncover if you were speeding through topics. It also works in qualitative since your respondents are coming into the conversation with virtually no context. They weren't privy to the hours of client calls, discussion guide revisions, and marketing materials like the research team was. While it's tempting to cram as much content as possible into the discussion guide, nine times out of ten, clients find more value in clear, detailed findings than high-level, scattered anecdotes. Besides, speeding through different topics makes it difficult to identify patterns. So, do everyone a favor—slow down, and see where the conversation takes you.
Trust your gut: If something doesn't seem right, trust yourself. If you're on a date and things aren't going well, it's ok to leave early. Likewise, if your carefully laid research plans are not panning out as you had planned, it's ok to take a different route. Try phrasing a question a different way. Or, if you have a sense that someone in the group disagrees with a point but is too shy to say so, ask them if they've got anything they'd like to share. Not only will this show your respondents that you're listening and care about what they have to say, it will also elicit more honest responses that lead to better findings (and happy clients).
Qualitative research, like dating, is really about connecting with people—we get the best results when respondents feel they can relate to us researchers on a personal level. So, don't be afraid to put yourself out there! Take your time, listen to the data you're getting, and trust yourself. Easy!
Eliza is a qualitative researcher at CMB. In addition to applying her dating life to her work, she likes to be outside, read books, and cook.
For the latest Consumer Pulse reports, case studies, and conference news, subscribe to our monthly eZine.