Full disclosure: I'm an Android and Google loyalist, but please don't hold that against me or the rest of my fellow Android users, who, by the way, comprise 58% of the smartphone market share in the United States. As a result of my loyalty, I'm always intrigued by Google's new hardware and software advancements, which are always positioned in a way that leads me to believe they will make my life easier. Some of the innovations over the years have in fact lived up to the hype, such as Google Now, Google Drive, and even Google Fusion, while others such as Google Buzz and Google Wave have not.
As a researcher, last year's launch of Google Photos caught my eye. Essentially, Google
Photos now utilizes facial recognition software to group or bunch your photos based on people in them, scenery (i.e., beaches and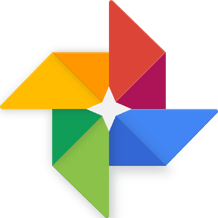 mountains) and even events (i.e., weddings and holidays). To activate the facial recognition feature, all you have to do is tag one photo with an individual's name and all other photos with that person will be compiled into a searchable collection. Google uses visual cues within the photos and geotagging to create other searchable collections. While these features might not seem extraordinary—I can see who was the most frequent star of my photos (my enormous cat) or where I most commonly take photos (honeymoon sans enormous cat)—I began to imagine the possible impact these features could have on the market research industry.
Visual ethnographies are one of many qualitative research options we offer at CMB. This is a rich form of observation, and, for some companies, it can be cost prohibitive in nature, especially ones focused on a "cost-per-complete." But, what if there was a way to remove some of the heavy lifting of a customer journey ethnography by quantifying some of the shopping experience using technology that could track date/time, location, shopping layout, products viewed, order in which products are viewed, and so on, all through recognition software? Would the reduction in hours, travel, and analysis be able to offset the technological costs of these improvements?
Market research, and, in particular, qualitative research have always been a combination of art and science, and to expect any technological advancement to adequately perform any cogent analyses is a bit premature and perhaps too reminiscent of The Minority Report. (I don't think it worked out well). But the promise of these powerful tools makes it an exciting time to be a qualitative researcher!
Will Buxton is a Project Manager on the Financial Services team. He enjoys finding humor in everyday tasks, being taken seriously, and his enormous cat.
Learn more about how our dedicated Qualitative practice helps brands Explore, Listen, & Engage.