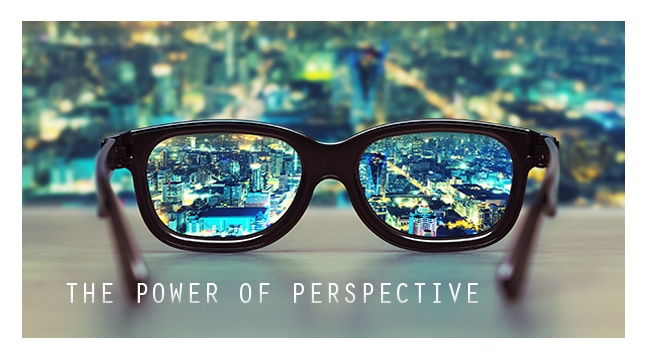 A couple weeks ago I took a hiatus from the Boston winter and flew to sunny Los Angeles for the Qualitative Research Consultants Association (QRCA) Annual Conference: The Power of Perspective. For any qualitative researcher interested in learning and connecting with the qual community, this conference is a must.
For three intense days, my fellow "quallies" and I were immersed in the latest industry methods, tools, and techniques. I'm always impressed with QRCA and this year's theme "The Power of Perspective" didn't disappoint. In fact, it was one of best conferences I've been to in years! I came home feeling renewed, refreshed, and reenergized with plenty of new tools for my qualitative toolbox.
While I learned a lot during those three days, a few things really stood out to me. Some of my learnings will make me a better practitioner while others went as far as making me cry. (Yep, you read that right. I cried. But I swear I didn't make that ugly cry face!).
So here are some of my most memorable takeaways from QRCA 2017:
Theater and qualitative research are more alike than different. Theater is storytelling—stories that reflect our society, help us empathize with others, bring to life historical figures and moments, and have the power to change our perspectives. This is similar to what we do in qualitative research. We are storytellers, truth-seekers, and opinion shapers. We strive to connect with others in a meaningful way, to tell their stories, and to ultimately affect change.
Just as the protagonist is vital to a theater performance, the participant (our "protagonist") is vital to the market research story. For our story to be successful we must fully understand them—who they are, what they want, and their situation.
Technology continues to shape qual. As new technology transforms society, it's also reshaping the way qualitative researchers collect and analyze data. In one session, speaker Pam Goldfarb Liss spoke about the impact of new technology—for example, using virtual reality like video screens and specially outfitted wearables to let participants interact with a fabricated environment. Qual researchers are also using facial recognition software, augmented reality (i.e., virtual shop-alongs and package testing), and artificial intelligence in their work. With new technology emerging almost daily, it's important to continue to think of ways it can help improve our work for the benefit of our participants and clients.
Listening is powerful. Benjamin Mathes, founder of Urban Confessional*, the LA-born free listening project, lead an interactive session on listening. Urban Confessional is grounded in the belief that people just need someone to talk to and recruits volunteers to stand in public spaces and offer to lend an ear to anyone who wants to unload something.
Armed with a simple cardboard sign reading "Free Listening," a few quallies and I hit the streets of LA to give Urban Confessional a try. Was I scared? A bit. Excited? Totally. Ready? Not at all… but what an experience! What I learned not only applies to life, but there is a direct connection to what makes for an effective qualitative researcher:
What others hear is more important than what we say
True listening is allowing someone to be completely themselves in our presence
Respecting silence can be really tough, but it's important
My QRCA experience culminated in a session lead by John Boettner, Chief Enchantment Officer at Teen Press Inc. John, along with two teen journalists, spoke about the beauty and challenges of humanity and how they apply to the work that we do.
Whether you're a qualitative researcher or not, you'll be moved by Teen Press, maybe even to tears. Here are my key takeaways that will stay with me forever:
When someone is telling their truths, things can go where you never expected them to. Embrace it and let it happen.
Listen to people with sincerity and a genuine desire to connect with them—when you do this, something special happens
Other peoples' perspectives and stories better help us understand each other as human beings. We need to do this now more than ever.
Everyone has a story to share and sometimes just wants to be listened to. Be an active listener for them.
Embrace awkwardness, especially silence. You might learn a thing or two from it.
I could go on and on about the great things I learned at QRCA 2017, but you'd be here a while. This is just the tip of the iceberg of a conference full of tips, tricks, tools, and special moments.
I'm putting all the valuable insight I learned at QRCA to practice and am already excited for next year's conference. See you in Phoenix for QRCA 2018!
As CMB's Qualitative Research Director and mom of a 15 year old daughter, Anne is thankful for teachers like John Boettner and the millions of other teachers out there that make a difference in our kids lives' every day. And BTW: she's finally stopped crying and is officially back to work.
*Disclaimer: If you aren't familiar with Urban Confessional, I highly recommend checking it out because it's relevant to all of us human beings.