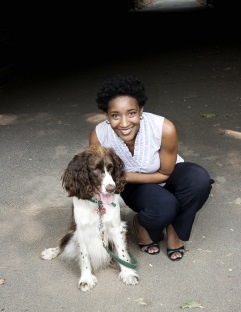 In the past 5 years, pet ownership has increased by ~3%. 3.7 million more Millennials own pets than their Boomer counterparts, and these numbers are expected to increase. Like millions of other American households, my fiancé and I have a dog. But, as some of my friends have pointed out, we are a very specific type of dog owner. We go out of our way to look for pet events (we went to two dog Halloween parties last year) and pet friendly vacations, and we have even stopped staying out late because we need to get home to her. She's not just a dog—she's our fur baby and a member of our family. We're part of a growing "Pet Connection" movement that was unheard of 20 years ago.
In the "Pet Connection" movement, owners see pets as family members and desire to involve their pets more in the day-to-day. These owners are, on average, twice as likely to spend more on their pets to ensure their pets' health and happiness. This growing population is a great example of why segmentation research has an expiration date—behaviors change, disruption happens, and segments evolve.
Companies conduct segmentations to better understand types of consumers and how those consumers will behave. The critical element to any segmentation scheme is an affirmative to this question: "can we act on this?" If your segmentation doesn't accurately represents consumers' behavior, it's a waste of time and money. Your segmentation's expiration date is highly dependent on industry and disruptions in the market—there's no hard and fast timeline. However, it's important to keep a critical eye on the market and the changing needs of your customers to understand if your existing segmentation is still useful. If there's a lot of change in customer behavior or if a segment is not acting as expected, it may be time to renew and refresh the research.
If this dog movement has taught me anything, it's that people do change (myself included) and things people may have advocated for previously may no longer fit in with their lifestyle. It's important to recognize that those changes can happen in any industry and can occur for any reason (it isn't always about man's best friend). So, to continue to stay ahead of the market and to deliver to customers, you need to understand how your company's segmentation is being used and evaluate whether the segmentation needs to be refreshed so you can keep up with your customers and their four-legged friends.
Alyse is a Data Manager at CMB. She has a 1.5 year old long haired miniature dachshund and is known to embarrass herself for the love of her dog.
We recently did a webinar on research we conducted with venture capital firm Foundation Capital on Millennials and investing. Insights include a Millennial segmentation, specific financial habits, and a look into the attitudinal drivers behind Millennials' investing preferences.