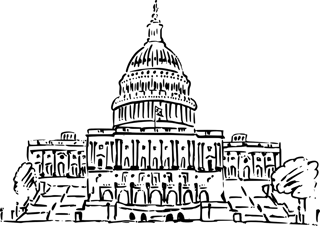 Americans have a lot to reckon with in the wake of the recent vote. You're forgiven if analyzing the role of the presidential debate moderator isn't high on your list. Still, for those of us in the qualitative market research business, there were professional lessons to be learned from the reactions to moderators Lester Holt (NBC), Martha Raddatz (ABC), Anderson Cooper (CNN), and Chris Wallace (Fox). Each moderator took their own approach and each was met with criticism and praise.
As CMB's qualitative research associate and a moderator-in-training, I noticed parallels to the role of the moderator in the political and market research space. My thoughts:
The moderator as unbiased
"Lester [Holt] is a Democrat. It's a phony system. They are all Democrats." – Donald Trump, President-Elect
Concerns regarding whether or not the debate moderators were unbiased arose throughout the primaries and presidential debates. Moderators were criticized for techniques like asking questions that were deemed "too difficult," going after a single candidate, and not adequately pressing other candidates. For example, critics called NBC'S Matt Lauer biased during the Commander-in-Chief forum. Some felt Lauer hindered Hillary Clinton's performance by asking tougher questions than those asked of Donald Trump, interrupting Clinton, and not letting her speak on other issues the same way he allowed Donald Trump to.
In qualitative market research, every moderator will experience some bias from time to time, but it's important to mitigate bias in order to maintain the integrity of the study. In my own qualitative experience, the moderator establishes that they are unbiased by opening each focus group by explaining that they are independent from the topic of discussion and/or client, and therein are not looking for the participants to answer a certain way.
Qualitative research moderators can also avoid bias by not asking leading questions, monitoring their own facial expressions and body language, and giving each participant an equal opportunity to speak. Like during a political debate, preventing bias is imperative in qualitative work because biases can skew the results of a study the same way the voting populace fears bias could skew the perceived performance of a candidate.
The moderator as fact-checker
"It has not traditionally been the role of the moderator to engage in a lot of fact-checking." – Alan Schroeder, professor of Journalism at Northeastern University
Throughout the 2016 election moderators were criticized for either fact-checking too much or not fact-checking the candidates enough. Talk about a Catch-22.
In qualitative moderating, fact-checking is dependent on the insights we are looking to achieve for a particular study. For example, I just finished traveling across the country with CMB's Director of Qualitative, Anne Hooper, for focus groups. In each group, Anne asked participants what they knew about the product we were researching. Anne noted every response (accurate or inaccurate), as it was critical we understood the participants' perceptions of the product. After the participants shared their thoughts, Anne gave them an accurate product description to clarify any false impressions because for the remainder of the conversation it was critical the respondents had the correct understanding of the product.
For the case of qualitative research, Anne demonstrated how fact-checking (or not fact-checking) can be used for insights. There's no "one right way" to do it; it depends on your research goals.
The moderator as timekeeper
"Basically, you're there as a timekeeper, but you're not a participant." – Chris Wallace, Television Anchor and Political Commentator for Fox News
Presidential debate moderators frequently interjected (or at least tried to) when candidates ran over their allotted time in order to stay on track and ensure each candidate had equal speaking time. Focus group moderators have the same responsibility. As a qualitative moderator-in-training, I'm learning the importance of playing timekeeper – to be respectful of the participants' time and allow for equal participation. I must also remember to cover all topics in the discussion guide. Whether you're acting as a timekeeper in market research or political debates, it's as much about the audience of voters or clients as it is about the participants (candidates or study respondents).
The study's desired insights will dictate the role of the moderator. Depending on your (or your client's) goals, bias, fact-checking, and time-keeping could play an important part in how you moderate. But ultimately whether your client is a business or the American voting populace, the fundamental role of the moderator remains largely the same: to provide the client with the insights needed to make an informed decision.
Kelsey is a Qualitative Research Associate. She co-chairs the New England chapter of the QRCA, and recently received a QRCA Young Professionals Grant!