We're excited to announce that Kathy Ofsthun has recently returned to CMB as VP of Qualitative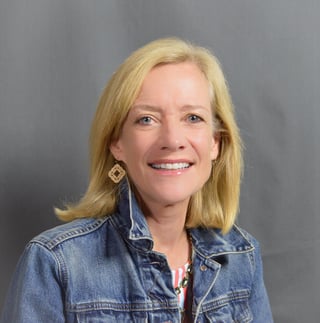 Strategy + Insights after spending almost 5 years at C Space as VP of Client Services. Kathy is back to head up CMB's expanding Qualitative practice—growing clients' businesses by bringing them closer to their customers.
Kathy brings a wealth of experience and knowledge in qualitative methods, qual/quant synthesis, and creating connections and strategic partnerships. Her deep research expertise was developed through two decades of work with multinational companies, including a year in Shanghai managing the C Space APAC office. Her work has focused on topics as varied as New Product Development, Shopper Insights, Packaging, Brand Positioning, and Segmentation.
"I'm thrilled to rejoin CMB at this exciting time," Kathy says. "As consumers move into the driver's seat, marketers and innovators need and want to be closer to their customers, understanding who they are, hearing their needs and incorporating their ideas. By including customers in co-creation of new products, communications development and more, brands can either fail faster or adapt and succeed. I look forward to helping clients leverage the voice of the consumer in order to achieve growth."
Kathy will be headed to MRA's CRC in San Francisco next week, give us a ring, email us, or stop by booth 407 to say hello!
Are you going to CRC and want to get the most out of it? Check out Julie Kurd's blog: How To Not Flunk the MRA Corporate Researchers Conference