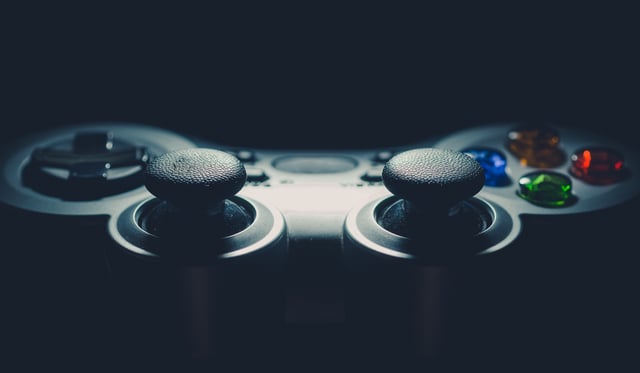 PAX East just left town and if you don't know what esports is—let alone what "ganked" means—you're missing out. While traditional team sports continue to rule the roost in the American sports landscape, esports have become the fastest growing spectator sport.
To put this into perspective, the 2016 NBA championship finals game garnered 31 million viewers, the highest count of a NBA finals on both ABC and ESPN in over 10 years. Yet more people—36 million in 2015 and 43 million in 2016— tuned in to watch some of the world's best League of Legends teams battle it out across the Summoners Rift for the world championship crown. But these remarkable figures aren't unique to League of Legends. Twitch, the world's largest gaming-orientated streaming platform, clocked in 95 million hours of esports streaming across the top 10 esports titles in January 2017 alone. And that 95 million hours of esports streaming is just one third of all the streaming that happened in January for these top ten esports titles. In addition to these staggering numbers, esports has effectively carved out a niche of digitally-engaged younger gamers; approximately 1-in-5 of all Millennials are now regularly watching esports online.
Based on this strong viewership, it's no surprise that the esports category is estimated to surpass the $1.5 billion mark by 2020. But looking beyond these remarkable numbers, esports serves as an excellent example of an industry—comprised of brands, publishers, and developers—that continues to successfully deliver on rapidly changing consumer needs despite being in a constant state of adaptation, progression, and evolution. These factors are all important in understanding the meteoric rise of esports, but they also serve up a number of lessons about listening to your customers. Lessons that brands, marketers, and product innovators must learn if they want to develop products that stand the test of time:
Deliver meaningful experiences. The esports graveyard is littered with failed games that sent the right message to consumers and appeared to have the "winning formula", but ultimately just didn't cut it. Let's look at Infinite Crisis. Infinite Crisis launched with all the makings of "the next big thing" in esports gaming: development by Turbine, the reputable gaming studio owned by Warner Bros., financial backing from a major IP in DC Comics, a spin on the hugely popular multiplayer online battle arena (MOBA) genre, an extensive beta testing phase, and a highly accessible free-to-play business model. But despite these attributes, just two months after launch, development of Infinite Crisis ended. Why? Because its makers failed to nurture a critical mass of consumers across a generic gaming audience and ignored users' complaints of unbalanced gameplay. Infinite Crisis serves as an example of what can happen when a brand doesn't consider what its community of users/customers is telling them about their experience.
Nurture your community. The Infinite Crisis example also emphasizes the importance of nurturing and listening to your community. The growth of esports is largely driven by its engaged users, and so fostering these communities is key. Fostering a community is mutually beneficial to the brand and the user—the brand enjoys increased user retention while its customers have the satisfaction of knowing they are valued.
Community interactivity and engagement. Brands committed to their customer communities enjoy a more genuine dialogue with their users—ultimately helping strengthen customer loyalty. Strong brands recognize this as a cornerstone to a successful esports game. Take gaming giant Blizzard and its wildly successful game Overwatch. Overwatch developers pay close attention to feedback provided on their forums (underscores the importance of my first point, too), updates users on product developments, enhancements, and innovations (or product patches), and provide detailed product roadmaps. In the world of gaming, players aren't just customers; they're fans, loyalists, and advocates who deserve to be engaged and updated.
Embed consumers in product development. When gaming companies foster a community, they open up the possibility of embedding consumers into the early stages of product development. Across many of the most successful competitive gaming titles, publishers rely on the customer voice to formulate and enhance the brand experience from early alpha testing to open public test environments. Dota 2, a successful MOBA title, takes an innovative approach to embedding customers into its esports product strategy by crowdsourcing and crowdfunding. For example, the proceeds from players' in-game cosmetic (items that don't affect gameplay) purchases are partially donated to its competitive tournaments prize pools. Users can also create their own cosmetic items that can be sold through an online marketplace. Both initiatives resulted in Dota 2 customers amassing a staggering $20 million in prize money for its 2016 world championship tournament, The International—the largest overall prize pool in esports history.
Esports and competitive gaming are gleaming examples of how an industry has successfully used its customers' voice to create sustainable and attractive products/experiences. It also demonstrates the perils of ignoring customer needs. Infinite Crisis is just one example among myriad others, including Dawngate, Battleborn and Minions. If there's an overarching lesson to be learned from the explosive success of esports, it's that brands should first and foremost prioritize the needs of its customers.
Josh Fortey is a Project Manager at CMB who is all too familiar with the feeling of being "ganked".