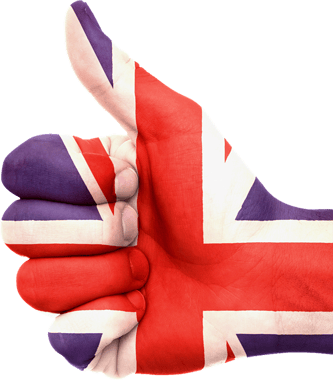 Adele, One Direction, Burberry, Downton Abbey, Kate Middleton, the Royal Family, and, of course, myself… the British are once again invading the shores of the U.S.
Young British musicians continue to take the American music industry by storm—in 2012, four out of five of the top five selling albums in the U.S. were from British artists. Just last December, approximately 10 million fans fought over 750,000 tickets for Adele's upcoming 2016 tour. The entertainment industry is not the only one seeing dollar signs with this British Invasion. Coffee shop and fast food chain, Pret a Manger, plans further U.S. expansion after successful stints in Boston, New York, Washington DC, and Chicago, building on its brand of fresh, prepared products.
It's clear that Britain as a brand has been riding a positive wave in the U.S. in recent years with the London Olympics and the birth of the Royal Prince and Princess acting as potential catalysts. The allure of international expansion into the American market, therefore, seems the most logical step for British brands looking for the next stage of growth. According to a Barclays study in 2013, the U.S. was considered the top current market for sales growth for British retailers, but it was also considered the toughest overseas market to break. British supermarket chain Tesco found out firsthand the difficulty of attempting to break the American market. Pre-packaged, fast-food meals have been a staple product on the shelves of British grocery chains for years, and the research, Tesco believed, seemed to suggest this could work among U.S. consumers. However, a lack of familiarity with this style of eating, the onset of the 2007 depression when Tesco's "Fresh & Easy" chain launched, and the higher associated costs in comparison to buying fresh produce ultimately resulted in a failed $1.8 billion gamble when Tesco withdrew from the market in 2013.
The notable failure of Tesco is a stark reminder of the potential pitfalls for British retailers looking to expand into the U.S. market. While there is clear admiration for the quality and culture of British brands, any decision a British business makes in deciding to jump over the Atlantic should be highly researched and strategized. Any brand looking to break into a new international market should build their decision on a solid foundation of research, with some key research criteria identified below:
Identify a target market:

The world is a big place. With over 200 possible markets, identifying the correct target market is critical. How have previous brands fared when venturing into new potential markets? How do exports fair? What are the current economic conditions, and do these favor new entries into the market?

Market conditions:

GDP growth, birth rate, employment rate, and inflation rate—all of these are among a variety of macro-level economic indicators that can help gauge market condition.

Opportunity:

Is there identifiable demand for your product in the market, and do consumers have a familiarity with your offering? Is the market existing and mature, or is it in its infancy?

Consumer preferences:

While consumers can appear to share certain elements of cultural identity, this does not necessarily mean that they share the same purchase and consumption culture. Pret a Manger has understood this, adapting its style of service and menu for the U.S., where its coffee is self-serve, unlike the Barista approach taken in Britain.

Competitive situation and positioning:

Understanding the competitive situation and brand positioning of competitors can help you gauge how to uniquely position your brand to acquire market share. British brands seeking to enter the U.S., for example, can leverage perceptions of heritage and quality to command a greater price premium, but must emphasize its position and point of difference in ways that meet consumer needs.

Market sizing and growth potential:

Have we identified our target market? Are we confident there is an opportunity? Do we have an idea of the kind of consumer we could attract and where our brand sits? Do we understand the current competitive landscape and current levels of competitor usage? Knowing the answers to these questions when entering a new market requires a market sizing task to understand the financial opportunity or return on investment.
There has been a lot of buzz in the CMB office recently around the Boston debut of low-priced fashion retailer Primark (which is only about a half mile walk from the office). This is a hugely successful and cult brand in the U.K., but time will tell if the Irish retailer has effectively researched and gauged its ability to seduce the American consumer with its own brand of discount fashion, or whether, like many before it, they have underestimated the difficulty of breaking the U.S. market.
Josh is a Project Manager at CMB. Having recently entered the U.S. market himself, he is hoping his own brand of British fares better than Tesco's.
We recently did a webinar on research we conducted with venture capital firm Foundation Capital on Millennials and investing. Insights include a Millennial segmentation, specific financial habits, and a look into the attitudinal drivers behind Millennials' investing preferences.