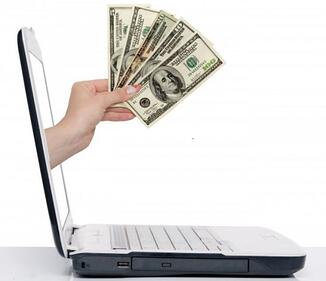 One of my major motivators in life is receiving free stuff. You can often find me walking around Costco looking for samples or signing up for loyalty programs just for the bonuses. So, when I recently started using Birchbox, a monthly subscription service that sends a box of expensive beauty product samples each month, I was ecstatic to learn that I could earn rewards points for reviewing each product in the box. Birchbox's use of points seems to be working; with around 400,000 subscribers most of their products have over 2,000 reviews with some nearing 10,000.
This program has two key benefits for Birchbox. It keeps users engaged; reviewers need to go to the website at least once per month to review products. And, it gives buyers more confidence in the products. With thousands of reviews and a 4- or 5-star rating, customers can feel safe they're buying a good product. This strategy, however, might leave you asking: is it fair to ask customers to depend on reviews when the reviewers are incentivized to write them? If you're not a Birchbox member you might think the question is purely academic. But chances are you are one of the nearly 700 million people who've shopped on Amazon, and in that case, you have some things to think about.
Enter Amazon Vine, an invitation-only program in which Amazon's top reviewers are given free products to review, sometimes before they're released to the public. According to Amazon, they welcome both positive and negative reviews, and ask only for honest reviews. Despite the fact that Vine reviews are identified with a green stripe, in the beginning many readers of reviews were unaware of the program, they believed they were reading the reviews of people like themselves, who reviewed a product they bought because they wanted or needed it. Instead, they are written by people who are given products by Amazon (sometimes worth as much as $1,000) with the only stipulations are that they have to write a review within 30 days and they can't sell or give away the product. It's fair to wonder whether these two types of reviewers may react differently to products based on the circumstances.

Amazon has actually confirmed that Vine reviewers act differently than non-incentivized reviewers, but not perhaps the way you might think. On average, Vine reviewers give lower ratings than non-Viners. That being said, Amazon research shows that products with bad reviews still sell better than those with no reviews. In the end, it seems to be a win for all parties: Amazon gets reviews from invested reviewers which then boost product sales; The Consumer can read reviews from both Vine and non-Vine members, and decide themselves who to trust; The Vendor may very well see increased sales due to the reviews; and finally, the Vine Reviewer, who ends up with a lot of free stuff.
The key here is transparency, knowing whether the reviewer received the product for free lets the consumer weigh how much that review counts in their decision. For me, when I'm reading Amazon reviews, if I see the "Vine reviewer" stamp on it, I'll trust that I'm reading the review of an opinionated, knowledgeable reviewer. And if I get an invitation to join Vine, you'll be reading my reviews in no time.
McKenzie wrote this blog post from Oregon. She managed to avoid both snake bites and dysentery on her trip west from Boston.

Join CMB's Amy Modini on February 20th, at 12:30 pm ET, to learn how we use discrete choice to better position your brand in a complex changing market. Register here.