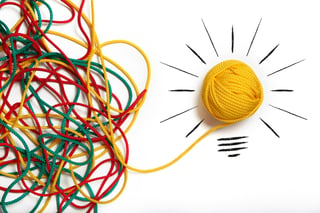 We run this blog a little differently than other corporate blogs. Instead of relying on a few resident bloggers, each of our employees writes at least one post a year. This means you get a variety of perspectives, experiences, and opinions on all aspects of market research, analytics, and strategy consulting from insights professionals doing some pretty cool work.
Before we blast into 2016, we wanted to reflect on our blog this past year by taking a second look at some of our favorite posts:
What do you want us to cover in 2016? Tell us in the comments, and we look forward to talking with you next year!
Kirsten Clark is CMB's Marketing Coordinator. She'll be ringing in the New Year by winning her family's annual game of Pictionary.