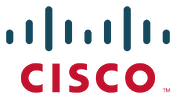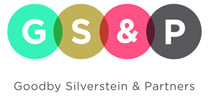 Goodby, Silverstein & Partners' Kelli Robertson talked with CMB's Research Director, Tara Lasker, about a recent messaging study they partnered on for Cisco. This study aimed to determine the best way to communicate Cisco's role in the "Internet of Everything."
TARA: There's been a lot of buzz lately about using data to support strategic thinking. Can you talk a little bit about how you strike that balance between the two in your role?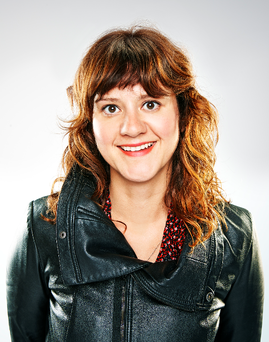 KELLI: Well, I don't think data just supports thinking—I think it also generates it. There's nothing more exciting than a table full of data and going through that data to find ideas and the story. I think that's one of the things we did with this study. I think you always have to start with hypotheses and use the data gathered to prove or disprove them, which is what we did. You also have to be open to the data giving you new ideas. For us, data isn't just about validating—it's about learning.
It's also important to realize that data helps bring consensus. Marketing is hard today because everything is so uncertain, and I think it's easy for clients to dismiss things you learn from eight or even thirty qualitative interviews. It's a lot harder to dismiss data. So if you can combine the data with the new ideas, you're more likely to create consensus and generate buy-in from the people you're working with.
TARA: That's definitely true, and we see that throughout many of our client engagements. Moving on to our study, can you talk about how GSP and CMB partnered to help solve some of the challenges that Cisco faced?
KELLI: The first thing that CMB did really well was to quickly grasp the topic. This includes how technology influences business, the somewhat complicated concept of the "Internet of Everything," and all of the product and technology solutions that create the "Internet of Everything." There wasn't a lot of explaining that I had to do because CMB just jumped in. I think that's a testament to all of your experience with clients in the technology industry. You also recognized that the "Internet of Everything" might be a complicated concept for respondents to grasp, so you helped us craft a few different ways to talk about it in the survey, which allowed us to better measure true awareness and understanding.
Here's another example. This was a global study, and CMB had a lot of recommendations including using max diff scaling to prioritize messages and alleviate any global scale bias. These recommendations allowed us to overcome a challenge that I wouldn't have even known about if it hadn't been for you. You also recommended that we test a few diagnostics within the top scoring messages. That helped us gain a better understanding of why messages were compelling instead of just showing us which ones were at the top of the list. Those diagnostics helped us feel confident in the messages that stood out.
TARA: We did a lot of secondary research on our end and asked colleagues at CMB with the most tech experience about the "Internet of Everything." We tried to think from a respondent's perspective when answering the questions to make sure that we were getting the most useful data we could possibly get and to ensure the respondents were reacting the way we wanted without misunderstanding.
KELLI: I think that background research you're referring to was what allowed you to help us so much. I live in the "Internet of Everything" world. I have for the past two years. You allowed us to go deep into the "Internet of Everything," but kept in mind the fact that people won't view it with the same amount of understanding that we do. That helped us ask questions in a more broad sense and allowed us to have good juxtapositions regarding innovation, business, and technology.
TARA: Exactly. We also looked at the different roles within an organization and how they saw it. For example, the C-suite and technical decision makers understood and liked the more detailed messaging while business managers liked the broader, softer messaging. Speaking of, can you talk about what impact this research has had on Cisco's brand messaging strategy? What's happened since we've presented the results?
KELLI: Well, as you know, Cisco keeps coming back to get more data, and the study is really being adopted. It helped us form the messaging strategy for Cisco moving forward. For example, it helped us craft the right language to explain how Cisco is making the "Internet of Everything" possible. There's been this question in the marketplace: what does Cisco do to make the "Internet of Everything" happen? The study helped us answer that question and address the skepticism our audience has had in the most compelling way.
The study also helped us define a sweet spot within our target audience. Prior to this, we talked broadly about C-suite executives, business decision-makers, and technical decision-makers. We summarize our audience as C-suite executives, but the study uncovered a very clear mindset that matched Cisco's aspirations. Now we're able to use that data to talk about our audience psychographically. We've found an attitudinal sweet spot because of the confidence in the data. Without the study, we could guess that C-suite executives and business decision-makers felt a certain way, but the data is invaluable in changing the way we think about who we reach out to, how we influence them, and the attitude Cisco needs to have. That's been really invaluable, and it influences a lot of our decisions in tone and placement media.
The study also helped validate some of the Cisco product solutions that we should prioritize in our messaging. In the past, Cisco was primarily a networking company. Now, Cisco is offering a suite of product solutions way beyond networking. This study helped us uncover which of those product solutions triggered the most thoughts of innovation in our audience's mind, which helped us prioritize where we should focus our product efforts.
TARA: Let's talk a little more about the buy-in. This is the second time we've worked together on a project like this, and we've always had a great partnership. You understand your client and the questions they need answered, and we work through the research design and analysis. Ultimately, the goal is to get buy-in and adoption. So, can you talk about the adoption throughout Cisco?
KELLI: We've presented this countless times at Cisco, and we're still getting requests to present it. We also just presented all of the work to the global regions in Cisco to help inform their work. They use a lot of the work we do, but they also do a lot of work on their own, so I'm sharing it with them so that they can use it to help inform what they do. Certain people within the organization are even using the data in their day-to-day work, which is amazing.
One of the things I've been most excited about is that we're working with the thought leadership team at Cisco, who help set the agenda and public relations initiatives around key themes and topics. They've spent a lot of time pouring through the results, and they ended up coming back with a huge list of questions that are going to drive their thinking for the next year. So it's helping set thought leadership, which is great.
One of the biggest things we tested is Cisco's mission statement—"Changing the way we work, live, play, learn." That is a statement that has always been on paper, and it has always been referred to as Cisco's mission statement. The data we got back showed how compelling this statement was to our audience. It came back as one of the top messages if not the top message. I think that's been giving Cisco a lot of confidence that they need to do more with their mission statement and that it needs to become not just words on paper, but something that drives all action within Cisco. I think this study is going to breathe new life into this big, bold mission statement and give them the courage to use it more overtly to make bolder decisions. There's a difference between having a mission statement and being on a mission, and I feel like this data gave them the confidence to be a company on a mission—on a mission to change the way we work, live, play, learn.
TARA: Over the years, you've been one of my favorite clients for several reasons—one of them being that you really approach the relationship like a true partnership. We really work together. We get to a place where you know the client, challenges, political environment, and research questions that need to be answered. CMB brings research expertise, which allows us to design the study in a way that is going to answer your questions, so you don't have to worry about the technicalities. I feel like both times we've partnered, we've ended up in a good, clear place at the end because of the way we work together throughout the process.
KELLI: I agree, and I will say that who we chose wasn't necessarily my decision. I worked with the head of our research group. When we were going through RFPs, it became clear that few research companies are so thorough. There's just this reality that not a lot of other research companies are as strategic, bring the breadth of experience, dive in, and ask questions of other experts in the organization the way you do….and these were things we noticed from the first RFP. There's just something special you have bottled over there.
TARA: Thanks, Kelli! Hopefully we'll get the chance to work together again in the future.
Tara Lasker is a Research Director at CMB and Kelli is a Group Brand Strategy Director at GSP. They both enjoy good beer, good music, commiserating over the trials and tribulations of motherhood, and telling a great story with primary research data.