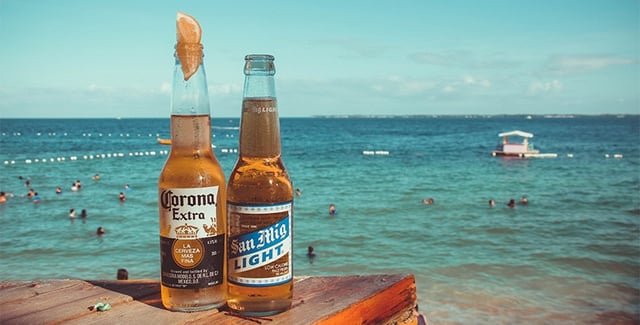 One of my favorite lunchtime routines is to walk from my office over to the Trillium Brewing Company in nearby Seaport to grab a 4-pack of their current small-batch, limited-time, freshly brewed double IPA.
As far as Trillium knows, I'm an "Epicure"—a beer drinker characterized by my ardor and appreciation for craft beer.
During the summer months, I occasionally stop at BJ's Wholesale Club to get a 30-pack of Corona (along with a couple of limes) because I like to have something to offer guests when hosting a cookout. In these instances, I'm looking for value, but not necessarily the cheapest option because quality and image are still important to me. BJ's might consider me your average "Cost-aware Enthusiast."
Every year on my birthday, which typically coincides with the start of March Madness, I stop at my local beer store to buy a six-pack of Samuel Smith's Oatmeal Stout. They probably consider me a "Sports Oriented" beer drinker.
So, who am I? A beer snob, a deal-seeking but conscientious host, or a sports fan?
The answers are "all of the above" and "it depends."
In some categories (like beer) the same person may experience a variety of needs in any given time and make different choices based on those needs. Segmenting people by their dominant motivation/need risks majorly oversimplifying reality.
To understand opportunities for growth in categories like this, a better alternative is occasion-based segmentation. Rather than segmenting people into groups, occasion-based segmentation considers multiple use occasions instead of just one. As you can see from my example, I'm more apt to purchase one type of beer over another based on the occasion (e.g., time/day, who I'm with, what I'm doing).
Occasion-based segmentation is particularly successful when anchored in the psychology of habits. When a behavior is rewarding, we tend to repeat it. The more we repeat it, it eventually becomes a habit. For many people, drinking beer is habitual. Take my backyard BBQ, for example. Throughout the summer, I repeat the cycle of having friends and family over, eating good food, drinking Corona with lime, and feeling relaxed, restive and connected. This occasion has all the key components of a habit: my craving (motivation) to host triggers a routine of good food and drink that results in feeling connected (reward). Feeling connected makes me to do it again.
When we ask people about their occasions at CMB, we also ask what motivates these choices and to describe the rewards—including the emotional and functional outcomes. These inquiries become the base of the segmentation.
Segmenting your market by usage occasion can be a powerful source of insight about your consumers. By linking brands to occasions and understanding the psychological needs and emotions that drive choices, marketers can position their brands to be the preferred choice. They can tailor messaging to each occasion to build engagement, preference and loyalty.
Brand managers at The Boston Beer Company, AB InBev, MillerCoors, etc., should be less concerned about whether I'm a "High Impacter," a "Macho Male," a "Trend Follower," or a "Chameleon." Classifying me attitudinally will dramatically underestimate the complexity of my buying habits.
Instead, understanding the core types of beer drinking occasions (and the driving psychological needs and emotions of each), how much volume each occasion represents, and which groups of people over-index on them, can enable marketers to make informed decisions on where and how to focus their messaging, promotions, and product development efforts.
Peter is a brand guy who is fascinated with understanding how others see the world, and an equal opportunity beer drinker who refuses to be labeled.
Learn more about segmentation and market strategy: