The CarTrawler Yearbook of Ancillary Revenue reports that airlines generated $38 Billion in ancillary revenue in 2014, up 20% year over year. The report highlights the brands generating the most ancillary revenue–in terms of total revenue generated ($5.86 billion for United Airlines), the percent of revenue it represents (38.7% of Spirit Airline's revenue) and discloses top revenue sources (e.g., frequent flier miles sold to partners, fees for checked bags, and commissions from car rentals).
Clearly, ancillary revenue is not confined solely to airlines; theme parks, cruises, car rentals, hotels all boost revenues from selling additional products, services and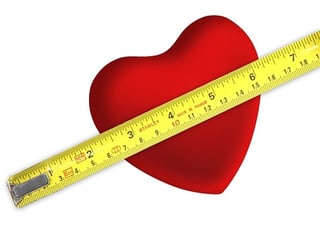 merchandise. And it's easy to see why. In addition to driving incremental revenue, ancillary products and services enable a supplier to (1) offer a competitive base price - essential (particularly in some segments like cruising) to enter into a traveler's consideration set; and (2) meet the needs of their guests by merchandising – and conveniently delivering – what customers crave and where they're willing to spend extra.
But there are potential costs as well. A quick read of the Cruise Critic blog points to 'high-pressure' sales tactics employed by ship employees and the negative impact it has on the guest experience. Eavesdrop on airline rent-a-car counters and you'll hear the 'fear, uncertainty and doubt' in the voice of infrequent car renters. And hop onto a Spirit airlines to get an earful of complaints ("$3 for a water bottle?!"). Suppliers—particularly in the Hospitality industry—need to think about their brand position and why their customers buy from them as they consider the revenue and cost of this incremental revenue stream.
Our recommendation: to develop a customer-centric ancillary revenue strategy you need to consider the 'emotional impact' it will have on your key customer segments and the emotional fingerprint your brand wants to leave on its customers. Is your brand in the business of making key customers feel delighted? Secure? Valued? If so, the Ancillary Revenue offers should avoid making customers feel angry and frustrated! First step is to identify the top emotional drivers of your brand and investigate whether the Ancillary Revenue products are aligned; consider whether the revenue strategy reinforces, or conflicts with, the desired emotional end-benefit. Watch our recent webinar to learn about our approach: EMPACT℠: Measuring Your Brand's Emotional Impact
There are plenty of positive examples of ancillary revenue opportunities aligned with the desired emotional impact. Here are a few:
Disney: There is no FastPass on rides for younger kids at Disney – and the wait time can easily surpass the patience of kids… and their parents. On a recent trip to Disneyworld, a colleague spent over $100 buying buzzing, spinning, bubble-blowing toys from push-carts surrounding the rides. The toys kept her son happy and occupied. She felt delighted; turning waiting in line into a fun instead of a frustrating experience.

Disney mastery in this area is evident. It successfully offers many products and services that drive ancillary revenue that reinforce the desired emotional outcomes – during and after the trip: the MemoryMaker photo package, the pins/guest books/signatures and stamped pennies, the character breakfasts.
Tigerair, serving Asia-Pacific destinations, offers a fee-based service to travelers waiting for a flight connection of at least eight hours where they can visit the city-center and go sightseeing. As a traveler, I'd feel productive, happy and secure (knowing that I'd be back in time for my flight!)
Hilton Worldwide: When traveling, for business and pleasure, most travelers describe Wi-Fi as an essential service. For years, most major full service hotel brands provided access for a daily fee. Slowly, but surely, major brands like Hilton Worldwide have moved to a position of providing basic access to all loyalty program members. Doing so removes a highly charged negative emotion and reinforces a feeling of 'being valued.' Ancillary revenue will be created through sales of the premium internet service with the negative emotional blowback of 'nickel and diming' for a basic requirement.
The key take-away: The quest for ancillary revenue will only heat up. Ensure your strategy aligns with – and supports – the reasons customers buy from you and the emotional benefit they're looking to achieve.