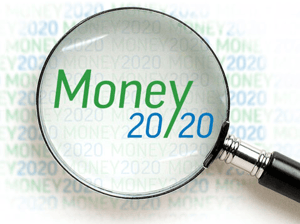 Every day there's a new report about Millennials—they're in debt/they're saving for retirement, they're mobile/they're going off the grid, they're hard workers/they're too entitled to succeed—the list goes on. Brands are desperate to learn what makes this generation tick, but the current research lacks actionable insights for the marketers trying to serve them.
To dig deeper, we partnered with venture capital firm Foundation Capital to clear through the clutter and to learn what Millennials are doing and thinking about when it comes to their money. Through our Consumer Pulse research program, we surveyed 1,055 Millennials about their tech use and financial habits, and we included three "deep-dive" sections covering attitudes and preferences towards banking, investments, and insurance.
On October 26th, CMB's Lori Vellucci will join Foundation Capital's Charles Moldow at the Money 20/20 conference in Las Vegas to unveil new insights into the needs, perceptions, attitudes, and actions of Millennials. They'll take a look at the very different needs within this most talked about generation, the coming disruption, and the wave of innovation required to address their financial needs.
If you can't make it to the conference, don't worry! We'll be sharing takeaways from our research in November.
For the latest Consumer Pulse reports, case studies, and conference news, subscribe to our monthly eZine.