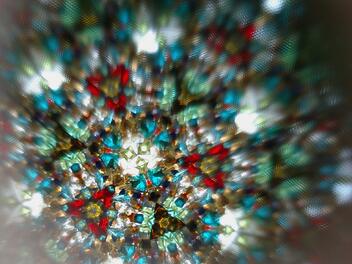 I can't count the number of presentations and lectures I've attended throughout my professional career. While many have contained grains of useful insight, few have remained as relevant as one I attended by Harvard professor Rosabeth Moss Kanter. In that presentation, she argued that we should practice "kaleidoscope thinking." I've always loved that idea—"look at all of your assets, move them around, and see if they create new opportunities." While Kanter was talking about marketing, I'd argue that today those of us in the information and insights business must practice this type of thinking more than ever.
To me, kaleidoscope thinking describes how we should approach information to reveal insights that are useful for our clients. Regardless of the volume and sources of information (e.g., characteristics, behaviors, beliefs, satisfaction, intention, and experiences), much of what we are trying to do is understand the patterns that will influence behaviors. In our information world, we call this analysis.
The sheer vastness of available data can be paralyzing or—worse—lead to catastrophic decision-making. We need to put the right information in our "kaleidoscopes" and view the data and decisions in different ways. By thoughtfully turning the barrel, we can see all the different decision paths until we uncover those that are best for increasing opportunity and decreasing risk. It is critical that we develop the skills to see and understand the most useful patterns and insights—not necessarily the solutions that first appear. This is what provides the most beautiful (read: useful) image in the kaleidoscope.
Anne is the President of Chadwick Martin Bailey and a collector of kaleidoscopes. This summer, she can be found lecturing on storytelling in the insights industry.
Watch our recent webinar to hear the results of our self-funded Consumer Pulse study on the future of the mobile wallet.