Dear Friends,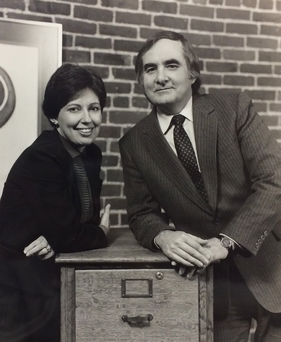 It is with an extremely heavy heart that I share that Chadwick Martin Bailey's co-founder, leader, and my partner, John Martin passed away Thursday morning after a long illness, with his beloved wife by his side. While it's difficult to put into words what a truly special man John was, I wanted to share briefly what he meant to me.John was a genius—a brilliant market researcher who set the standard for where the company is today. His precision, creativity, and passion will be just part of his legacy. More importantly, he was a tremendous friend. He was funny, out of the box, loyal, and the ultimate teacher. He seldom wore shoes and used language that would make a sailor blush.
Personally, John taught me and made me laugh for 35 years. Try as I might, he would not let me take myself too seriously as we faced the ups and downs faced by all businesses. Our essential values were always aligned and this set the open, collaborative tone that our employees and clients value so much.
I know what he meant to me is shared by so many CMBers – both present and alums. He listened, he taught, he advised, and he truly cared. And those of us who knew him, we felt it. Of course, he was not just my partner for over 30 years; he was also an intimate friend to my family. He was always there for my husband and was mentor to our two sons who grew up with him, advocating and advising them on life.
John is survived by his wife Marion, to whom he was profoundly devoted, and his beloved daughter Bronwyn, and son Travis, who are feeling the pain of loss. Please keep them in your thoughts and prayers.
While there will be no funeral, plans for a celebration of life will be shared in the coming weeks. John touched so many lives, and hearing the wonderful, funny stories has been a great comfort, please share your thoughts and memories here: http://john-martin1.muchloved.com/
Donations can be made in John's name to the International Mesothelioma Program at Brigham and Women's Hospital: https://giving.brighamandwomens.org/IMP
Thank you, John. Your friend, Anne