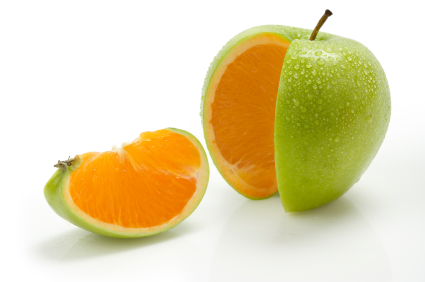 We are constantly talking with companies about how their positive and desired brand messages—from all possible sources—need to match up with the experience their customers have when interacting with them. Our approach to brand tracking is based on the premise that movement along the customer journey is driven by customers' perceptions and is informed by what is promised as well as what is delivered. However, some experiences are obviously more in the control of the company than others. And one place where a company can really have impact is via sponsorships in advertising—and some of these partnerships aren't always as straightforward as beer and football.We've all seen unusual pairings. One recent example is Meb Keflezighi, the 2014 men's Boston Marathon winner, who is now sponsored by Skechers. This has drawn some attention as Skechers has not historically been a brand associated with running—much less elite running. In fact, some might associate Skechers as more of a soccer mom brand. (Remember those rocking walking shoes from a few years back?) But this new partnership certainly has the makings of a game changer for their "GoRun" line now that Keflezighi has catapulted them onto this new scene.
Here's another seemingly odd-ball combination that is hitting the stage this summer. The Colorado Symphony has a three show concert series coming up sponsored by the cannabis industry (which was recently made legal there for recreational use). They already have numerous concerts that look to be targeting a younger demographic, such as a Harry Potter themed concert and their "Beethoven and Brews" series. This new concert series called "Classically Cannabis" appears to be just another attempt to draw in a new audience while keeping their art alive and kicking (not to mention that the cannabis industry has increasingly deep pockets). It has certainly drawn media attention, and their online explanations via an FAQ are thoughtfully done, regardless of your stance on this issue.
But what does this new series do to the Colorado Symphony as a brand as it currently exists? Presumably, they have researched whether or not this will cause damage to their brand image by alienating loyal customers, and moreover, whether this will in fact be appreciated by those loyal listeners as well as expand their existing audience with new listeners.
Let's shift to the world of high fashion. Fashion Week has both some expected and perhaps unusual sponsors. Mercedes—check. Office Max—huh? Apparently, the latter had some "fashionable office supplies" to put out on the runway. According to reports of those who work with Fashion Week sponsors, those brands do need to have a relevant story to tell, which in this case may well be true. Understanding the impact or ROI of an ad sponsorship can be tricky, but should always happen and be taken into consideration.
There's also outer space—the final frontier. We've probably all seen or heard about the private rocket companies (e.g., SpaceX) that are building and sending people or satellites up into the nether sphere. But one of the most outlandish companies may be Mars One, a non-profit company with plans to "establish a permanent human settlement on Mars." This venture is to be funded through crowd-sourcing, TV rights, and sponsorships.
The plan is to launch teams of four on a one-way ticket to a pre-established mission, which will begin to be set up in the next few years with the first manned launch currently planned for 2024. So we could see Pepsi on Mars, although most sponsors thus far are technology firms. Taking the hypothetical (at the moment) notion of cola on Mars: what does that potentially do for the brand sponsor? Perhaps it could be a way to reinvigorate their brand with a sense of adventure or a way to evoke emotions of excitement.
How about Mars candy on Mars? Of course, I am not the first to make this connection. Though I strongly suspect that the rockets sent out on that journey will be stocked up with water and nutrient-rich supplies instead of candy bars—or so I hope for those brave enough (some may say stupid enough—but they probably said the same of Columbus or his fellow "explorers" once upon a time) to sign up. Apparently, there have been many to volunteer—upwards of 200k of which 700 or so are still in the running.
It will be fascinating to see what unexpected brands might sponsor Mars One over time. However, once arrived on the red planet, there's no guarantee that the participants will keep the cameras on and the sponsored items in view. Now there's a risky proposition.
Maybe Mars One could look to the example of the Colorado Symphony if they really wanted something unusual. And, if they want CMB to measure the degree to which that is compatible with their overall strategy and goals—BEAM ME UP!
Kate is a Project Director, working with clients across many industries at CMB. She has been known to perform in local musical theater here and there, speaks three languages well and a few others passably, and would never sign up for a Mars mission.
Click the button below to subscribe to our monthly eZine and get the scoop on the latest webinars, conferences, and insights.