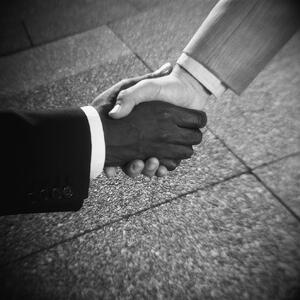 Back in 2005, Malcolm Gladwell told us that focus groups are dead. Just last November, Jim Bryson, CEO of 20/20 Research, questioned whether qualitative research was thriving or dying: "If we take a narrow, more traditional view that qualitative is defined by the methods of face-to-face focus groups or interviews, particularly those held in a qualitative facility, then the case can be easily made that qualitative is dying."
To all of this, I say: wait, what?! Qualitative is dying? I refused to believe it, so I embarked on a journey to explore where qualitative has been, and more importantly, where it's going. During my research, I found plenty of evidence to support the fact that qualitative is not, in fact, dying. Great news, right? (Especially for me, because if it were true, I just might be out of a job I love.)I took a look at the fall 2014 Greenbook Research Industry Trends (GRIT) Report and focused on the data from Q1-Q2 of 2013 and Q1-Q2 2014. In this data, I learned:
The use of traditional in-person focus groups increased from 60% (Q1-Q2 2013) to 70% (Q1-Q2 2014).
Within the same time period, the use of in-person, in-depth interviews increased from 45% to 53%.
Interviews and groups using online communities increased from 21% to 24%.
The use of mobile qual (e.g., diaries, image uploads) increased from 18% to 24%.
Yes, it's important to note that not all qualitative methodologies saw an increase in usage within this timeframe. In fact, there was a decrease in the usage of telephone IDIs, in-store shopping/observations, bulletin board studies, both chat-based and webcam-based online focus groups, and telephone focus groups. All this notwithstanding, I think it's fair to say that qualitative is still very much alive and well.
So why do people keep talking about qualitative dying? We can't deny that there are a number of factors that affect how and when we use qualitative methodologies today (technology, access to big data, and text analytics are a few). But, this doesn't mean qualitative is disappearing as a discipline. Qualitative is evolving at a rapid pace and feels more relevant than ever. Sure, we need to keep up with client demands for faster and cheaper research, but there will always be a need for the human mind (i.e., a qualitative expert) to analyze and synthesize the data to provide meaning and context behind the way people think and behave—and that is where actionable insights are born.
Now that we know qualitative really isn't dying, what does 2015 (and beyond) hold for us? The future is about truly integrated research—in which qualitative and quantitative are consistently, thoughtfully, and purposefully used together to provide well-rounded, actionable insights. We're poised to do exactly that with our dedicated analytics team and network of expert industry qualitative partners. By using two equally important disciplines that are both alive and well, we can provide our clients critical insights they can really use. Far from killing off qualitative insights, technology and an evolving marketplace are helping make qualitative insights even stronger.
Anne Hooper is the Qualitative Research Director at CMB. After recently finding out that her 13 year old daughter did a quantitative assessment of her Jazz Band's upcoming Disney trip itinerary, she's determined that an intervention may be in order.