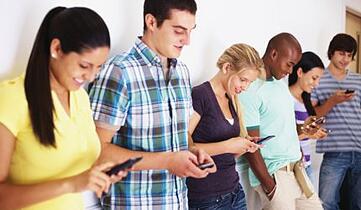 The other day I read an interesting article in the Chicago Tribune; the headline read: Hard-hit Millennials less likely to be brand loyal. As a "hard-hit" millennial (those aged 19-34), who owes the value of a modest-home in student loans, I was very interested in what the marketing masterminds of the world had concluded. Turns out, it's not so good.
According to a study released by WSL Strategic Retail, 25% of Millennials reported that they do not have enough money to cover basic needs. It also concluded that 80% of Millennials believe it's important to get the lowest price when shopping and 60% would choose a lower priced item over their usual brand if it meant saving a few bucks. The article also suggests that retailers had previously considered Millennials their "golden ticket" to growth and success. I guess they opened the wrong Wonka bar.
As an agent of consumer research, I began to wonder about our clients and other brand marketers. Are they spending sleepless nights trying to develop plans to compensate for a demographic that is not only unwilling, but virtually unable to spend? Millennials have already been dubbed "untouchable" by traditional marketing standards due to the digital boom; it makes you wonder why brands would invest countless dollars in research and marketing efforts if Millennials are such a lost cause. My advice to marketers? …don't start losing sleep just yet.
To be clear, we see evidence that supports WSL's conclusions. Our Winter 2011 Consumer Pulse research on loyalty found that Millennials expressed less loyalty than Boomers to a range of products, with the exception of social networking sites and electronics.
However, we can also find support that suggests Millennials are not as hopeless as they seem. The same Pulse research found that 84% of Millenials consider themselves moderately loyal. In addition, nearly half (46%) said that there are companies or products they're so "loyal" to that they do not consider price when making a purchase decision. So how does one crack that egg? What it comes down to is experience. Fifty-three percent of Millenials were willing to pay a bit more to companies they've used before and whose products they know they'll like.
Despite it all, Millennials appear optimistic. Having grown up in an era plagued by war and economic strife, you would think the negativity would bring us down. However, Millennials are seeing a light at the end of the tunnel. According to a separate Consumer Pulse research study CMB conducted in summer 2011, 48% of Millennials surveyed were optimistic that their financial situation would get better in the next 12 months. And nearly a third (29%) said the economic downturn had no effect on their stress levels.
While our pockets may not be as deep as we would like, we are optimistic they one day will be. In fact, the same Summer 2011 Pulse research found 59% of Millennials viewed "being indulgent" a highly important goal/value. When the day finally comes where we can afford to spend, you can bet we will, and loyalty will be a driver. So have a little faith, brand marketers of the universe…we Millennials sure do.
To read our latest Consumer Pulse reports exploring exploring trends in social media, healthcare, technology, travel, entertainment, and finance, click here.
Posted by Keri Ibbitson. Keri is an Associate Researcher with the Travel and Entertainment team. She considers herself very brand loyal, always choosing General Mills Cocoa Puffs over store brands.