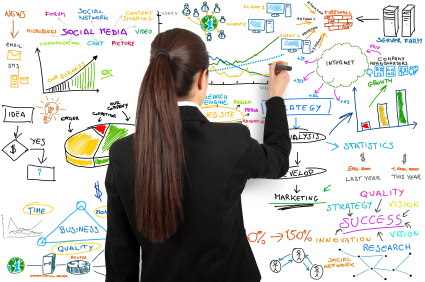 A warning to all the college seniors thinking about a career in market research: becoming a market researcher is both a blessing and a curse. Since I began working at CMB, I can't turn away from a questionnaire or a good read on survey statistics, and having a group of classmates and friends with the same background just adds fuel to the fire. Whenever we come across an interesting study, we just have to share it.
One study came into my inbox just 3 days ago. This particular study was about "what singles want." I found this particularly interesting given that I'm a single "twenty-something" living in a city with a relatively large number of unmarried women. According to the "what singles want" study of over 5,000 unattached adults 21+, "54% would not date someone with substantial student loan debt." In a world where a college degree is the norm and post-grad education is increasingly becoming a requirement, I find this statistic hard to swallow. When I first decided to attend Bentley University, I remember standing around in a friend's kitchen senior year of high school. His mother asked the group of us what colleges we had decided on, and when I said Bentley, she responded (jokingly), "good luck finding a husband with all of those student loans you're going to have." This has become a running joke between us. Now that there is a statistic to back it up, the joke has turned into a reality.
And the good news just keeps on coming: "49% would consider getting into a committed relationship with someone who lived at home with parents." I guess if I still lived at home my student loans would be less of an issue. Call me crazy, but something about living at home and being in a relationship just doesn't add up. And let's not neglect to mention the affect that social media has on the dating scene. "38% [of respondents] would cancel a date because of something they found while doing internet research on their date". So your relationship could be doomed before you even get the chance to meet someone in person. And yet, finding partners online is becoming more and more common. Is your head spinning? Mine is.
So being a market researcher is both a blessing and a curse. I too easily get roped into reading all of these articles that make me contemplate life, and question whether I am in the norm or if I even want to be in the norm, but I also get to learn about market trends and answer real business questions for great clients. My head might be spinning with numbers and statistics, but it certainly makes life interesting.
Caitlin is a senior associate researcher for the Retail/Travel/Entertainment practice. Outside of work she is a company dancer with DanceWorks Boston, and continues her search for 'Mr. Right' despite her substantial student loan debt.
Think you've got what it takes? We're growing, take a look at our open positions here.