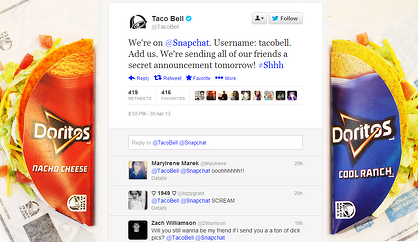 If you're over the age of 25, are childless, and have any idea of what Snapchat is, kudos on your tech hipster status. For those with tweens or teens, you may have been allowed to see a brief glimpse of this world, and maybe some of you have even heard it called a "sexting" app.Don't we love our flow of both successful and flash-in-the-pan communication tools! YouTube, Facebook, Twitter, Instagram…and now there's Snapchat. Will it have the longevity of these household names? It's hard to say. But there's been phenomenal adoption for this app that allows instant communication gratification. One of the key selling points of Snapchat appears to be its "self-destruct" feature. That is, when you take a picture and send it via Snapchat the recipient has, say, 10 seconds to view it once opened before it, poof, vanishes. The idea is that the communication happens but there's no record—incriminating or otherwise.
Now, a recipient can take a screen shot of the image (the sender is notified in this case), or if they were so inclined could use another device to take a picture of the image showing on the phone… Whew, that's a lot of work with 50 million snaps a day already flying around as of last December (for reference, 300 million images are uploaded to Facebook a day).
So with Snapchat, users take pictures or videos of themselves or their surroundings and send them (with a message if desired) to a contact. Once viewed, the recipient's device in theory no longer retains the image. This purports to alleviate concerns over the public trail left on Twitter or Facebook, and it has already been used for branding.
A frozen yogurt shop in NYC, 16 Handles, was reportedly the first to use it for an instant couponing program—if a customer was in the right store and the right time they could get an instant coupon to flash to the salesperson for a discount. It was essentially gamification of the mobile social local aspect of the app – adding something fun and interactive. Early this month, Taco Bell joined the action, urging their fans to add them on Snapchat and reintroducing the Beefy Crunch Taco via the app.
How can other brands use this app to help manage and measure customer experiences? Much like Google Surveys says you can ask a whole survey worth of questions, pieced together one question per respondent at a time, to make the whole picture, instant messaging apps could be used to piece together a more holistic picture of how customers experience and interact with a brand.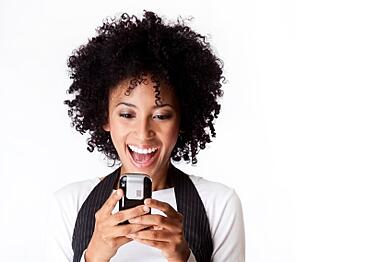 Or, shh, what about Whisper—another app phenomenon that recently got $3m in start-up funding. This one allows anonymous posting of secrets. It's not the first idea of its kind, but it is apparently heavily moderated—good. And here's where the generation gap really kicks in. Whisper users need this app on a psychosocial level because they have pressure to live such curated lives on Facebook. Living up to the self-brand they create is too much. Whisper is supposedly an outlet for being "real."
That sounds even more like something that could be a source plumbed for customer experience insights, although their terms and conditions currently say clearly that you may not use the site to mine data. What about a Whisper business account that asked consumers what they secretly do, or wish they could do, with their next vacation, car rental, computer purchase, etc.?
It's conceivable that the future could be mapped through compiling many blips of information into a coherent story. It is big data of a whole different kind. Yet, a word to the wise: there will always be newer and cleverer platforms, apps, or gadgets to let you connect with customers, but you still need to know your audience's wants and needs—that's been the same for centuries!
Kate is a Project Director, working with clients across many industries at CMB. She has been known to perform in local musical theater here and there, speaks three languages well and a few others passably, and loves coincidence.
Click here to read our 2013 Consumer Pulse-The Mobile Moment: Barriers and Opportunities for Mobile Wallet