Hi Dr. Jay,
How many segments should we have in an optimal solution, and how long can I expect my segmentation solution to last?
-Katie M.
---
Hi Katie,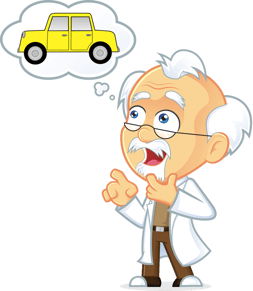 You're not the only one who's been asking about segmentation lately. Here's my philosophy: you should always have at least one more segment than you intend to target. Why? An extra segment gives you the chance to identify an opportunity that you left in the market for your competitors. The car industry is a good example. If you're old (like me), you remember GM's product line in the 70s and 80s: "gas-guzzling land yachts." Had GM bothered to segment the market, it might have identified a growing segment of consumers that were interested in more fuel efficient cars. Remember: just because you have a segment, doesn't mean you have to target that segment. GM probably didn't see this particular segment as viable until Toyota, Datsun (now Nissan), and Honda shipped small economy cars in greater numbers to the U.S. market. By that time, GM had shown up too late to the party with a competitive response.
As for how long a segmentation solution lasts? Segmentation schemes typically last as long as there are no major changes in the market. Why? Because segmentation requires strategic research that affects the full spectrum of marketing activities, including all 4 P's of marketing (product, price, promotion, and place/distribution). One of the greatest catalysts for change comes from technological innovations. In the case of the car industry, those innovations include hybrid, electric, and driverless cars, as well as new competitors, like Tesla and Google. Tesla stands to change the market around distribution because its distribution strategy is unlike any other auto manufacturer. Many of its locations are in or near major shopping malls—not along the traditional auto mile where most dealers compete. While we often see other manufacturers display vehicles in the mall, potential customers would still have to go to a dealer's lot to actually make a purchase, but Tesla removes this obstacle. This makes Telsa visible to potential customers who are not necessarily looking to purchase a car—a segment many traditional companies ignore.
Remember, segmentations are powerful tools—they can help your product development team generate products that appeal to your target segments, allow you to create stronger demand, and charge higher prices—but they won't last forever.
Dr. Jay Weiner is CMB's senior methodologist and VP of Advanced Analytics. Jay earned his Ph.D. in Marketing/Research from the University of Texas at Arlington and regularly publishes and presents on topics including conjoint, choice, and pricing.
Got a burning research question? You can send your questions to DearDrJay@cmbinfo.com or submit anonymously here.
Want to learn more about segmentation?