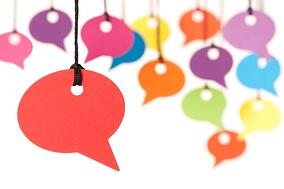 One of the most enjoyable things about managing the Voices of CMB Blog is the wide range of perspectives on market research (and more), from the CMB team. Their expertise, insight, and creativity make editing this blog a real pleasure. But before we embark on 2014, here are a few of our favorites from the past year:
Nick Pangallo's good advice for whether you're tackling those New Year's resolutions or your next New Product Development engagement. Nick explains what diet techniques like Weight Watchers' PointsPlus® and research techniques like Maximum Difference Scaling have in common: Want to Lose Weight? Try a Tradeoff Exercise!


Companies are wasting a lot of time and money on Segmentation studies that aren't usable. CMB's Chief Methodologist, Richard Schreuer, explains why, and what to do about it:The Segmentation Research Crisis


What topics do you want us to cover in 2014? Tell us in the comments, and see you next year!
Megan is CMB's Senior Product Marketing Manager, her New Year's resolutions include banning the word "utilize" from the blog when "use" will do, and skiing more.