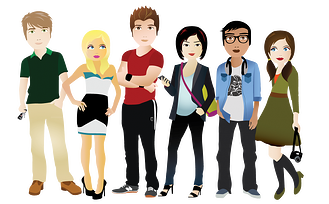 The Millennial Generation, which includes those born between 1980 and 1995, is taking the world by storm. Not only are they the future leaders, with many already making an impact (think Mark Zuckerberg), they are also rapidly becoming the focus of many marketing campaigns from companies hungry to have them as customers. This isn't surprising: they are the largest generation on earth at 1.8 billion and soon to be the richest, with their earnings projected to outpace Baby Boomers by 2018.Companies attempting to gain share of Millennials' fast growing wallets need to adjust their strategies. The Millennial generation may look like the others, but it is not. This generation has different likes, interests, and shopping habits, along with a deep-seated dependence on social media. As such, companies from a variety of industries are taking differentiated approaches to reaching this group, all of which utilize an aspect of social media. Some examples of these approaches appear below.
Making affluence affordable: In the spring of 2013, Mercedes released their 2014 CLA, with a markedly low price point of $30,000. This release was coupled with a marketing strategy heavily influenced by social media. Though its own microsite, Twitter, Facebook, and Instagram, Mercedes drove its #CLAtakethewheel campaign. It encouraged consumers to create their own shareable content while further promoting it through an Instagram sweepstakes.
Gaining peer approval: Warby Parker, an eyewear manufacturer, not only sends customers 5 trial pairs of glasses, but provides them the opportunity to upload a video of themselves, trying on their frames, to Facebook. Once uploaded, they can get feedback from their friends, and Warby Parker's team will even share a recommendation for which frames work best for that consumer's face.
Supporting a cause: With 83% of Millennials saying that they will patronize a company with a charitable component over one without, companies like Target are taking advantage of this social consciousness by supporting a cause. Target, through its collaboration with FEED Projects, created a YouTube campaign, illustrating how purchasing a FEED-branded product will support the fight against hunger.
These campaign examples show that there is no single blueprint for how to successfully target Millennials. But there is one thing that they all have in common, in addition to using social media: they effectively identify and appeal to common characteristics of this age group. Whether it is making luxury cars more affordable, helping Millennials gain approval from their peers, or appealing to their desire to help the less fortunate, these companies hit the mark. After all, a diverse generation needs diversity in how they are reached.
Lindsay is an Associate Consultant at South Street Strategy Group. South Street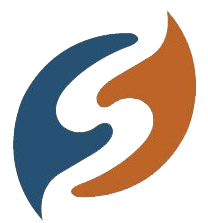 Strategy Group, an independent sister company of Chadwick Martin Bailey, integrates the best of strategy consulting and marketing science to develop better growth and value delivery strategies.