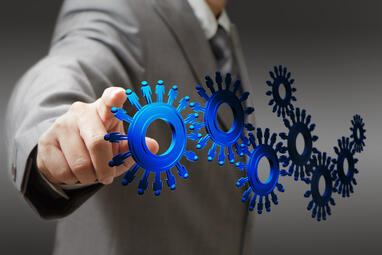 Who says market research isn't exciting? I've been a market researcher for the past sixteen years, and I've seen the industry change dramatically since the days when telephone questionnaires were the norm. I still remember my excitement when disk-by-mail became popular! But I don't think I've ever felt as excited about market research as I do right now. The CASRO Digital Research Conference was last week, and the presentations confirmed what I already knew—big changes are happening in the market research world. Here are five key takeaways from the conference:
"Market research" is an antiquated term. It was even suggested that we change the name of our industry from market research to "insights." In fact, the word "insights" came up multiple times throughout the conference by different presenters. This makes a lot of sense to me. Many people view market research as a process whereas insights are the end result we deliver to our clients. Speaking for CMB, partnering with our clients to provide critical insights is a much more accurate description of our mission and focus. We and our clients know percentages by themselves fail to tell the whole story, and can in fact lead to more confusion about which direction to take.

"Big data" means different things to different people. If you ask ten people to define big data you'll probably get ten different answers. Some define it as omnipresent data that follows us wherever we go. Others define it as vast amounts of unstructured data, some of which might be useful and some not. Still others call it an outdated buzzword. No matter what your own definition of big data is, the market research industry seems to be in somewhat of a quandary about what to do with it. Clients want it and researchers want to oblige, but do adequate tools currently exist to deliver meaningful big data? Where does the big data come from, who owns it, and how do you integrate it with traditional forms of data? These are all questions that have not been fully answered by the market research (or insights) industry. Regardless, tons of investment dollars are currently being pumped into big data infrastructure and tools. Big data is going to be, well, BIG. However, there's a long way to go before most will be able to use it to its potential.

Empathy is the hottest new research "tool." Understanding others' feelings, thoughts, and experiences allows us to understand the "why behind the what." Before you dismiss this as just a qualitative research thing, don't be so sure. While qualitative research is an effective tool for understanding the "why," the lines are blurring between qualitative and quantitative research. Picking one over the other simply doesn't seem wise in today's world. Unlike with big data, tools do currently exist that allow us to empathize with people and tell a more complete story. When you look at a respondent, you shouldn't only see a number, spreadsheet, or fancy graphic that shows cost is the most important factor when purchasing fabric softener. You should see the man who recently lost his wife to cancer and who is buying fabric softener solely based on cost because he has five years of medical bills. There is value in knowing the whole story. When you look at a person, you should see a person.

Synthesizers are increasingly important. I'm not talking about the synthesizers from Soft Cell's version of "Tainted Love" or Van Halen's "Jump." The goal here is to once again tell a complete story and, in order to do this, multiple skillsets are required. Analytics have traditionally been the backbone of market research and will continue to play a major role in the future. However, with more and more information coming from multiple sources, synthesizers are also needed to pull all of it together in a meaningful way. In many cases, those who are good at analytics are not as good at synthesizing information, and vice versa. This may require a shift in the way market research companies staff for success in the future.

Mobile devices are changing the way questionnaires are designed. A time will come when very few respondents are willing to take a questionnaire over twenty minutes long, and some are saying that day is coming within two years. The fact is, no matter how much mobile "optimization" you apply to your questionnaire, the time to take it on a smartphone is still going to be longer than on PCs and tablets. Forcing respondents to complete on a PC isn't a good solution, especially since the already elusive sub 25 year old population spends more time on mobile devices than PCs. So what's a researcher to do? The option of "chunking" long questionnaires into several modules is showing potential, but requires careful questionnaire design and a trusted sampling plan. This method isn't a good fit for all studies where analysis dictates each respondent complete the entire questionnaire, and the number of overall respondents needed is likely to increase using this methodology. It also requires client buy-in. But it's something that we at CMB believe is worth pursuing as we leverage mobile technologies.
Change is happening faster than ever. If you thought the transition from telephone to online research was fast—if you were even around back in the good old days when that happened—you'd better hold onto your seat! Information surrounds every consumer. The challenge for insights companies is not only to capture that information but to empathize, analyze, and synthesize it in order to tell a complete story. This requires multiple skillsets as well as the appropriate tools, and honestly the industry as a whole simply isn't there yet. However, I strongly believe that those of us who are working feverishly to not just "deal" with change but to leverage it, and who are making progress with these rapidly changing technological advances, will be well equipped for success.
Jared is CMB's Director of Field Services, and has been in market research industry for sixteen years. When he isn't enjoying the exciting world of data collection, he can be found competing at barbecue contests as the pitmaster of the team Insane Swine BBQ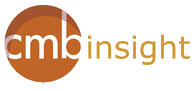 Sign-up here for out monthly eZine for the latest Consumer Pulse reports, case studies conference updates, webinars and more