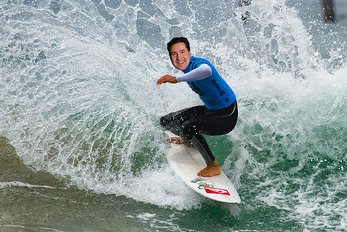 Not too long ago, after hosting a gathering of some of the most talented, innovative researchers on the west coast (or really anywhere) I heard a story about another gathering of talented elites—The Mavericks Invitational—the greatest surfing event in the world. Despite the fact that people often request I wear a wetsuit, and I once appeared in local stage production of the Keanu Reeves' classic Point Break, this was the first time I'd heard of this event. The Cliffs Note version: the event is only held when the waves will be at their most challenging and the 24 invitees are given just 24 hours to make it to Half Moon Bay, CA to have a chance to compete.Basically, a group of the most talented people in their field, heavily invested in a single purpose, makes a beeline to a single place to make the most of a precious moment. The parallels with customer insights are obvious…no? As I see it, we in the customer insights world also have incredible waves of opportunity—for innovation, for serving new segment or entering markets, basically for helping our business partners make critical decisions with confidence. And just like our Mavericks, the best among us need to be nimble and driven enough to bring our partners in analytics, marketing and operations together to capitalize on these precious opportunities as quickly as possible.
Why customer insights in particular? For the same reason they don't invite belly boarders to the Mavericks. The Customer Insights function (or if you prefer "Analytics Artists") are in the best position to strangle the data, build coalitions, synthesize results from prior work and multiple data sources and seize the most impactful moments. I mean, who else can confidently talk about robust predictive models with Analytics folks over breakfast, then pivot to a discussion of the results of brand positioning work with in-house ad agency folks over lunch, and finally finish the evening with a nightcap of profitability projections from a conjoint study that will be shared with a CFO? Insights folks, that's who!
So I say to you, Customer Insights Professionals, when you hear the call to of a business critical insight that you work has produced, sound the cavalry charge yourselves and bring key members of your organization. And if you're feeling at all squeamish, then take inspiration from these famous Mavericks below: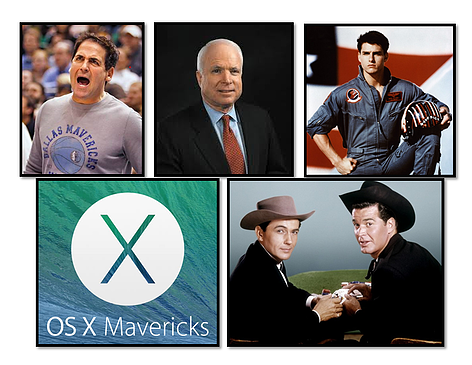 Brant is CMB's Segmentation guru and VP of CMB's eCommerce and Retail Practice; he awaits his invitation to next year's Mavericks Invitational.
In Miami for Total Customer Experience Leaders? So are we. Stop by our booth and say hello to Julie Kurd @julie1research, and make sure you catch our presentation on the Future of the Mobile Wallet at 2:30 on Thursday.