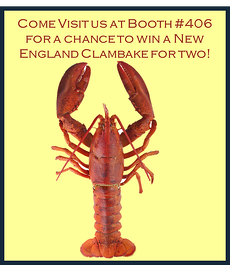 Join us at the 2011 Market Research Event in sunny Orlando November 7th to the 9th. Lots of CMBers will be in attendance and presenting, including Jim Garrity who will be discussing increasing customer loyalty with GE CareCredit's Sheila Dreyer. And Rich Schreuer will be presenting: Unleashing the Power of Discrete Choice, with Kelly Servedio and Missy Wood from Aflac. Still need a ticket to the event? Enter the code: TMRE11CMB when you register for 25% off the ticket price.
Don't miss these presentations:
Turning Customers into Advocates: GE CareCredit Increases Customer Loyalty with their Advisory Panel

Date and Time: 8:45 Monday, November 7, 2011
Speakers: Jim Garrity, Vice President of Financial Services, Chadwick Martin Bailey; Sheila Dreyer, Consumer VOC Leader, GE CareCredit
Summary: Learn how GE CareCredit redesigned their online customer advocacy panel, creating a community with high engagement and even greater value. This online community of cardholders has become a group of trusted advisors and strong advocates for the brand. Learn how:
•GE CareCredit uses their community to enhance the customer profile for future segmentation
•GE CareCredit is using their online panel for a multitude of business decisions throughout their organization
• Engaging with their advisory panel breeds loyalty and greater returns
Aflac Unleashes the Power of Discrete Choice, Positioning their Brand for the Future

Date and Time: 10:30 Wednesday, November 9, 2011
Speakers: Rich Schreuer, Senior Vice President, Chadwick Martin Bailey and Kelly Servedio, Manager of Market Research Insights & Missy Wood, 2nd Vice President, Market Research Insights, Aflac
Summary: Learn how Aflac and Chadwick Martin Bailey took an innovative approach using discrete choice to help Aflac focus and enhance their brand for the future. A technique typically reserved for product development, discrete choice overcame many of the obstacles associated with brand positioning studies delivering Aflac a roadmap to increase demand and educate consumers on all "The Duck" has to offer. See how this brand used research to prepare for the future:
• A new approach to an age old technique, using discrete choice for brand development
• How the teams crafted a design that yielded precise recommendations for multiple dimensions of the brand
• Moving from results to action, see how Aflac used this research to drive their marketing communications and messaging to better connect to its value proposition
And stop by our booth #406 to say hello, and for a chance to win a New England Clambake for two.
Posted by Megan McManaman, Megan is CMB's Content Marketing Manager. She is headed straight to TMRE from her honeymoon, she wouldn't miss Jim Garrity's presentation for the world.