Last week, 14 CMBers headed down to sunny Orlando for The Market Research Event (TMRE). Back in the office, I asked my fellow attendees which parts of the conference stood out to them. As expected, Jim's presentation with GE Care Credit, and Rich's session with Aflac were fan favorites (and these were votes from people other than Jim and Rich!). But over and over again the same talk was highlighted—Sheena Iyengar's keynote on the nature of choice based on her 2010 book The Art of Choosing. Dr. Iyengar's presentation was my favorite as well; so much so, that I bought the book, guarded it from jealous colleagues, and read it in two days.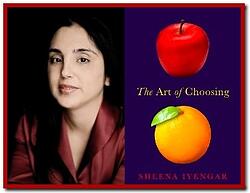 Iyengar, a psychology professor at Columbia, explores the nature of choice through a social-psychological lens, and by conducting rigorous and thoughtful academic research— refreshing in a time when fluffy pop-sociology books rule the book lists. She contends choice is at once central to self-identity, and capable of overwhelming us when they we are unable to effectively process them.
Though we live in an age where abundance is worshipped, and Target and Costco thrive, those of us who've found ourselves staring open mouthed at the cereal aisle for too long understand the paralysis that can accompany too much choice. In particular, it can be debilitating to be faced with an array of choices we are not readily able to distinguish from one another. Iyengar, who is blind, told a great story about asking two women in a nail salon to help her choose a color by describing the difference between the virtually indistinguishable Adore-a-ball and Ballet Slippers light pink nail polish. Her point is we're often drawn to the places that offer us the greatest choice (would you go to a salon that only offered 5 colors?), but if we're not experts, we don't know how to choose without a way to articulate what makes one product different from another.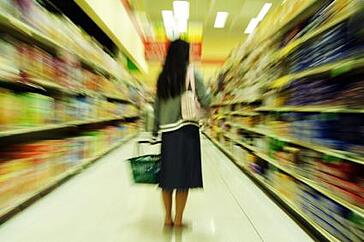 Iyengar's famous "jam experiment" (you may have heard about it, even if you don't know her name) illustrates this point nicely. In the mid-90's as a Stanford grad student she set up two tables with samples of jam at a California supermarket. One table featured just six choices, while the other offered nearly 30. She found that shoppers who visited the table with fewer samples were significantly more likely to buy the jam, as compared with those who'd sample the greater selection. What was more striking was that those who were offered fewer choices also reported greater satisfaction with their purchase as well.
What does this mean for market researchers, for companies, and for those of us standing around perplexed in the grocery store? Iyengar does propose "7" as the optimal number of choices a person can handle, but concedes choosing is more complicated than a "magical" number — it's informed by context and culture. Perfect number or not, she argues that limiting choices to what can truly be differentiated will make for more satisfied and effective choosers. Iyengar makes a good case that focusing on improving the process of choosing is far more effective tool than just increasing the number of options.
Posted by Megan McManaman. Megan is CMB's Content Marketing Manager and would happily go to a nail salon with just 5 nail polish colors. Follow her on Twitter at @Megz79.