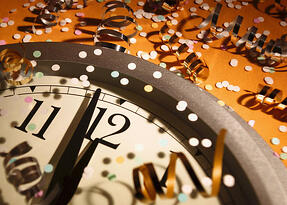 The new year is a time for reflecting and looking forward to the next 12 months. And for businesses, as we enter the last weeks of 2011, it is critical that companies in all industries reflect upon the past year's decisions and peer into the future.
There is little doubt that the economic strain of the past three years will continue to affect companies across industries. Yet, 2012 will hold both opportunities and challenges for market researchers. More than in the past, our clients will need the ability to manage, analyze, and integrate massive amounts of data while gleaning insight and recommendations within very constrained budgets.

Price sensitive clients will be asked to choose between mountains of data at low prices, or more targeted consultative approaches focused on insights, action and outcomes. To differentiate ourselves, research companies will need to create true partnerships that work to address the core needs of our clients. My prediction is not that 2012 will be an easy year, but that we as a company will continue to evolve and perfect practices that help our clients make sense and use of the data we collect.
We are urging our clients to read Drinking from the Fire Hose; authors Chris Frank and Paul Magnone effectively detail the issues related to having too much data and how effective companies and managers can ask the right questions to insure focus on their companies' goals and decisions. Take the time to explore the "7 Questions" that they outline and revisit these questions throughout the year.
As with every year, 2012 will have its own set of challenges, but success lies in our ability to channel the lessons of the past year and make smart decisions for the coming year by asking the questions that count. At Chadwick Martin Bailey we believe more than ever, in the importance of being true partners with our clients, so together we can connect the data points and develop strategic insights that lead to better business decisions.

For more on Drinking From the Fire Hose, read Christine Gimber's take on our recent event with Chris and Paul here.
Posted by Anne Bailey Berman. Anne is the President of Chadwick Martin Bailey and enjoys volunteering in the community, traveling with her family and spending time in her vegetable garden.