CMB fun fact: our little street in Boston has enjoyed a few moments on the silver screen, perhaps you've seen the great moment in cinematic history known as Bride Wars, or maybe Surrogates starring Bruce Willis as a cop from the future, filmed in our lobby no less. I know, as if market research wasn't glamorous enough! All this to say we're kind of used to strange goings on outside 179 South Street, so I wasn't initially interested in the guy, standing in a pick-up truck outside the office, handing out cans of Diet Pepsi, I'm usually a Diet Coke drinker* anyway. However, as a marketer I have a soft spot for a good campaign and I'm not too proud to turn down a free soda.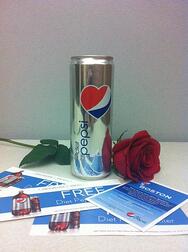 So what's blog-worthy about free soda? Two deceptively simple things stand out. First, there were some very cute details—the Pepsi logos were heart-shaped in honor of Valentine's Day—pretty adorable. The whole website was done up for Valentine's Day and there was also a contest to tweet about what you love, it was a perfect and simple tie-in with the brand and a chance to win something. Lesson: promotions don't need to be too complicated to be really appealing.
Along with the can of soda, they handed out coupons for a free 2 liter bottle, as well as a Boston-specific flyer with little allusions to the Red Sox, Patriot's Day, Newbury Street, the Charles, and the North End, all stuff that's very appealing to locals (and those of us who've been here awhile). Lesson: it's tough to lose when you're appealing to hometown pride. Just make sure it's not written by someone who's only seen your town on Google Maps.
And if all else failed, they really couldn't go wrong with the life-sized Sofia Vergara cut out available for a photo opportunity.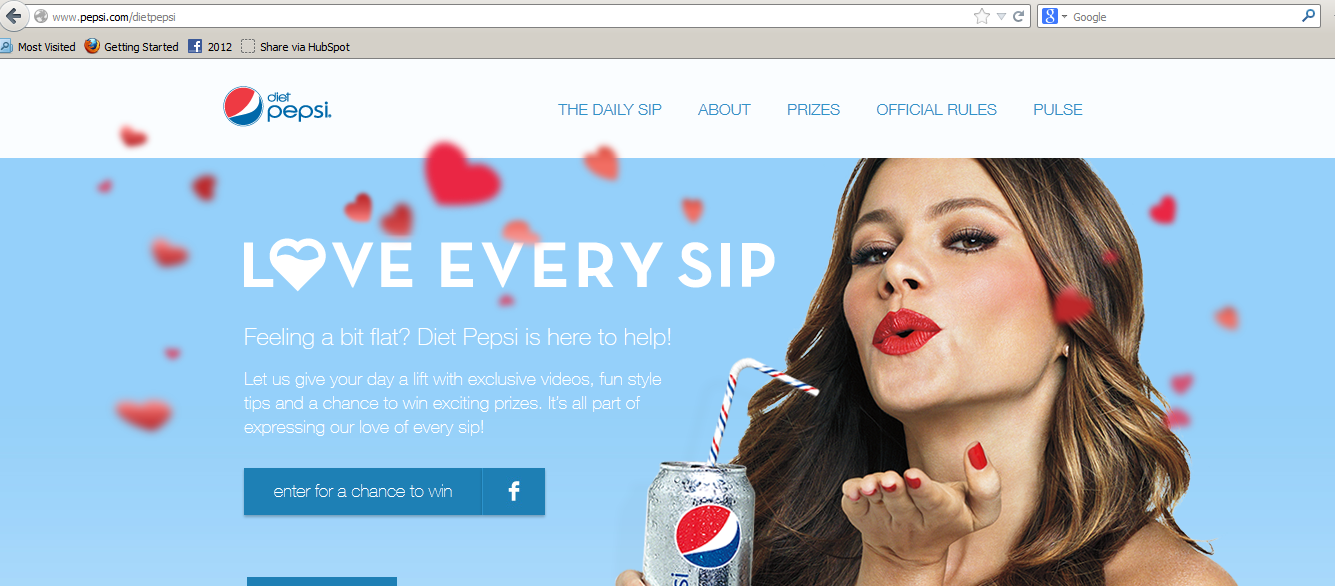 *Note, I make an exception for Wild Cherry Diet Pepsi which beats both Diet Coke and Diet Pepsi by a mile.
Athena is a Project Director at CMB, she's only just forgiven Pepsico for pulling Crystal Pepsi off the shelves.