Originally Published on Loyalty360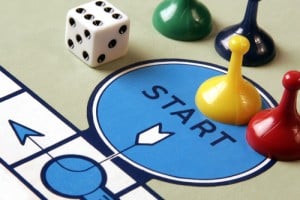 Shoveling snow, grocery shopping, folding laundry, some daily activities just don't scream fun…but maybe they should. We've all heard about gamification–using game design elements to drive desired behavior while making life a little more enjoyable. While the day you get points for unloading the dishwasher may be a long way off, gamification is being used to drive member engagement in many loyalty programs. To spur some creative thinking, I'd like to present some 'games' currently offered by loyalty programs.
But first, a quick review of the different game mechanics that can be used to dial up the fun:
Points and levels: Keep track of game progress and link to a benefit

Appointments: Ask members to visit at a certain time to get a benefit

Progress: Show members what percentage of a task they've completed

Countdowns: Limited time to complete a task adds to add urgency

Sharing: Gain status/points for social behavior

Leader Boards/VIP lines: Publicly celebrate high achievers

Loss Aversion: Force members to complete a task or lose the benefit
Here are some recent examples of travel and hospitality brands that are creating more rewarding and fun loyalty programs through gamification; hopefully this list will encourage you to think about all the ways you can make life a little more fun for your customers.
The enduring popularity of Jeopardy, bar quizzes, and games like Trivial Pursuit, should leave no doubt that people love trivia games. The InterContinental Hotels Group's (IHG) trivia game—Win it in a Minute—awards correct answers with free miles, and capitalizes on the universal desire to prove how smart we are. And it's proving a smart move—the VP of loyalty programs reported that in the first two weeks of the "Win It in a Minute" promotion IHG has seen 100,000 game plays and has handed out more than 100 million Priority club points.
Leave it to Caesars Entertainment to take a different spin on loyalty. Having a huge amount of guest data means Caesars can reward their loyalty members based on projected spend, rather than past behavior, as well as present customized offers in real-time to their guests. They also offer Reward Credits through gaming (of course) but also through social gaming by playing Caesars Interactive Facebook games like Caesars Casino. Total Rewards Members can also use the Social Rewards program to engage with the brand on Facebook, Twitter, and YouTube to earn even more credits. These twists on the typical points based approach are making the Total Rewards an even more effective loyalty driver.
I hadn't harbored any ambitions to become a "mayor" using the Foursquare app until I heard about their partnership with Starwood—Starwood Preferred Guest (SPG) members vie to become "SPG Mayor" by checking into any of the Starwood's hotels. Along with bragging rights, the Mayor gets to share travel tips and tricks with the rest of the community, as well as additional points and rewards. It's a simple but effective way to harness the appeal of location-based mobile technologies and our competitive natures, while showcasing the brand's most loyal members.
TripAdvisor has employed many strategies from the gaming industry – and they seem to be reaping the benefits of rewarding participation. The popular trip review company grants their contributors badges and titles, like Senior Reviewer, and the approach seems to be paying off for all involved: TripAdvisor has benefited from more postings (as the 'competition heats up') and the traveler can assess a reviewer's trustworthiness based on their volume of reviews.
What do these programs have in common? They align with the brand and the way their customers experience that brand. They embed fun, competition, achievement, status and rewards to increase member engagement. It may sound simple, but gamification is a strategic choice and you'll need to ask the questions:
Why are you adding game design elements to your loyalty program?

How does it benefit members? Will they enjoy it?

What are your business goals?

What actions do you want members to take?

Which members are most likely to participate? How valuable are they?

What metrics will you use to measure your effectiveness?
To incorporate game mechanics into your loyalty program you need to start with the end in mind, ask what's your vision of success? And think about the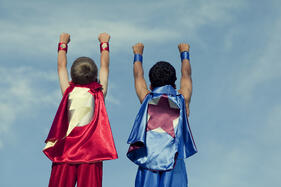 most important behaviors you're trying to motivate. What actions link to those behaviors?
Building customer loyalty is hard work. But while you're delivering the brand promise, fulfilling customer expectations and enlisting your promoters…stop to have some fun. At this (and any) time of year, your members, particularly those who live in the frozen Midwest and northeast, will probably love to play along!
Judy is VP of CMB's Travel & Entertainment practice and loves collaborating with clients on driving customer loyalty. She's the mom of two teens and the wife of an oyster farmer. Follow Judy on Twitter at @Judy_LC
In Orlando for the Loyalty Expo March 20-22? We'll be there too, stop
by our booth!