I don't want to brag, but my smartphone is in really good shape.
Like millions of other people, I have multiple fitness and health-related mobile apps, and they're constantly alerting, pushing—begging me to login, add my stats, and track my diet and exercise. And while I'll confess there are times these apps get more of my attention, they are awesome tools for getting and staying in shape.
Of course, they're not a brand new phenomenon, and in a 2011 Consumer Pulse study: Consumer Perspectives on Health and Wellness, we found 7 in 10 smartphone users interacted at least weekly with mobile fitness and diet apps. With smartphone ownership growing, the number of people using these tools has only increased, and companies are responding by bringing new and exciting additions to the mobile health ("mHealth") app marketplace. In fact, over the next 5 years, the mHealth market is expected to grow annually by 23 percent.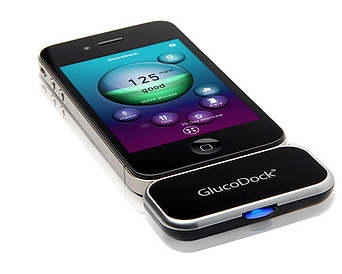 There's much more to mobile health than tracking calories and reps, and what's truly exciting is mobile's capacity to revolutionize how we understand and manage our health. As Mark Curtis notes in "Your phone will know you are sick before you do," new mobile technology—like "body hacking" will put more of our own health data literally at our fingertips. Body hacks include tools like GlucoDock, a plug in for the iPhone, allowing diabetics to track their blood sugar easily on the go; or the simple but elegant pill bottle cap that connects to a patient's phone and alerts them when it's time to take their meds. Besides being extremely clever, these mobile technologies also change how we interact with those involved with our care—hospitals/providers, insurers, and pharmacies. These tools have the potential to give patients an unprecedented level of control and involvement in their own care. What was once hidden in a doctor's files is now available to be examined by patients themselves.
Way back in 2011, we asked consumers how much they expected to communicate with their healthcare provider, insurance company, and pharmacy in the next few years. Of those who used mobile apps to perform health and wellness activities, over one-third expected their digital communication with each to increase. Well, these "next few years," are here. Health apps are no longer restricted to physical betterment through diet and fitness; they're helping us take control of our own health maintenance—from identifying ailments to tracking provider-patient interactions. What's next? Look into your crystal ball, what do you wish your phone could do to make and keep you healthier?
Hilary O'Haire is an Associate Researcher at CMB. Although she enjoys working out and her RunKeeper app, a love for good food keeps her determined to eat at every Boston restaurant ever featured on a Food Network show.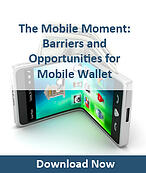 Read our latest Consumer Pulse: Leveraging the Mobile Moment: Barriers and Opportunites for Mobile Wallet.